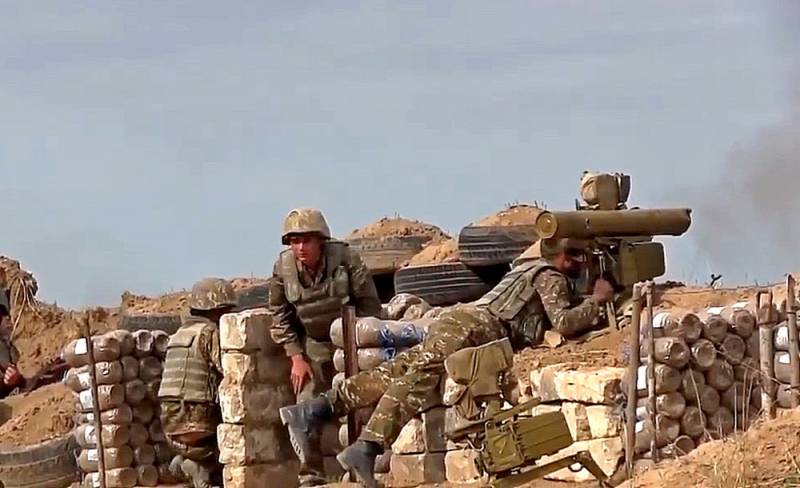 A distinctive feature of the new escalation of the armed conflict between Armenia and Azerbaijan is the obvious detachment of Russia from being drawn into confrontation. A tangle of contradictions between the interests of the Russian Federation and other countries, as well as the Kremlin's idea of ​​its military and
political
opportunities presents Moscow with a difficult choice. The resource Eurasianet writes about this.
Russia's desire to avoid participating in Armenian-Azerbaijani affairs may partly indicate the failure of the Russian Federation in resolving this 30-year-old conflict. Moscow is trying to maintain a balance by helping Yerevan while simultaneously trading arms with Baku, as well as supporting mediation initiatives. But Turkey's patronage to Azerbaijan changed this calculation of Russia, and the balance strategy began to fail - Moscow seriously thought about choosing the rules of the foreign policy game in this region.
The main dilemma for the Kremlin is the desire to "sit on two chairs." Thus, in the Minsk format, the Russian Federation feels itself "the first among equals", using the image of a country cooperating with the West with a multilateral approach. And in the absence of the Minsk Group, Russia's actions could look like unilateral attempts by the imperial power to influence the situation.
But the principle of "acting alone" can drive the Kremlin into a corner - the Russian Federation is deprived of truly effective methods of countering Turkish drones, and also has no direct access to the zone of military conflict.
Another possible choice is the "proxification" of the war, in which Russia supports Armenia and Turkey supports Azerbaijan. But this approach is also unprofitable for Moscow, as it undermines trade and geostrategic relations with Baku.
The role of the Russian Federation as a patron of one of the parties will diminish Moscow's status in the South Caucasus as a maintaining the balance of power - its retention was precisely based on the Kremlin's evasion from accepting either side. Thus, this war presents Russia with a very difficult choice of strategy for behavior in the region, as well as its relationship to the world order.