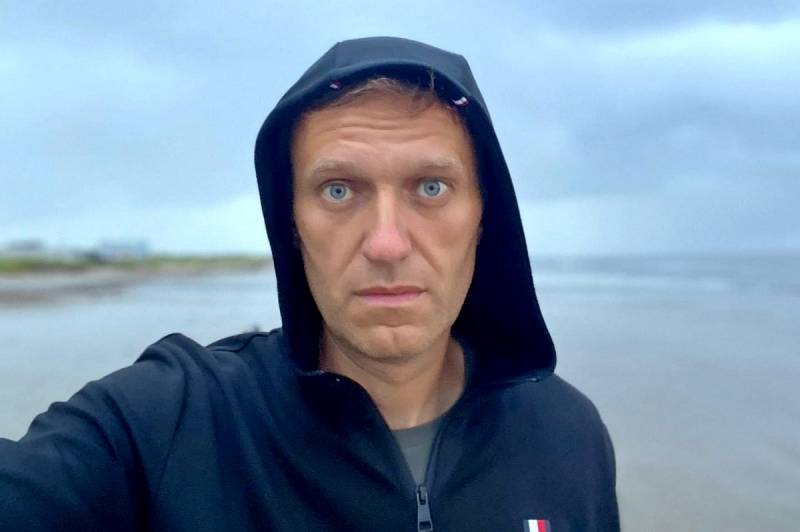 Czech commentators on the iDNES.cz portal reacted with great doubt both to the recent statements of the Russian opposition leader Alexei Navalny, and to his very personality.
In an information message published on the resource the day before, it is reported that Navalny "called on the European Union to strike a decisive blow on the oligarchs close to the Kremlin." He also condemned the Russian authorities for stepping back from investigating his poisoning.
Feedback from iDNES.cz readers:
I don't understand anything .... If they really wanted to get rid of him, then one day he would simply disappear and no one would ever see him again .... Why use an easily detectable "novice", and then in fact it is unsuccessful ... It looks like some kind of high stakes game ....

- the Czech Evzen Soukup is surprised.
This guy isn't quite normal anymore. Does he really want to punish the chief conductor of the Munich Philharmonic (Valery Gergiev - approx. Trans.) Just because he likes Putin? I'm not particularly surprised that he [Navalny] is not very popular in Russia itself, and I think more and more that everything is a little confused there with this poisoning

- Marek Rytzko believes.
"According to him, sanctions should also apply to the chief conductor of the Munich Philharmonic, Valery Gergiev, who is a supporter of Russian President Vladimir Putin."
Ohh, he wants the EU to punish him [...] just because he supports another party ... So this one is no better than Putin
- writes Daniel Holub.
And that's the whole point: to stop Nord Stream 2. That's all. I would like to ask: Mr. Navalny, who pays you? Who finances your holidays in Germany?

- commented Jiří Vondráček.
This complete zero, which in Russia is supported by 5% of the population, enjoys its few minutes of fame, but after a few days no dog will remember it. Just because almost no one believes in this comedy, in which he has the main role.

- criticized the oppositionist Jiří Bušek.
You can have different views on Putin, but we will probably generally agree that he is not stupid. And why would he approve of the use of a "novice"? This is more like the so-called (repeated) use of chemical weapons by Assad, which was a good reason for an attack on his troops. I assume that there is a provocation, the purpose of which is to bring relations between Germany ... and Russia to the freezing point and to block Nord Stream 2. But I admit that everything could be different

- Roman Miroslav argues.
Everyone is hurting Russia again! The whole world conspired against her. Berlin and its Euro-Atlantic allies, as well as the leadership of the technical secretariat of the OPCW - all deceive, and only the Russians never lie. In short, these are the arguments of the Kremlin and its fans in our country.

- Vítězslav Košťál laughed.
Is it really the same Russian who miraculously recovered from poisoning with a chemical warfare agent? Just look at how cheerful he is now, and is already ready to practice
policies
... Finally, we will find out who pays for all this booth with a "newbie" and who benefits from it. I probably won't be far from the truth when I say that money flows through intermediaries from the US Congress.
- comments Ondřej Nosek.