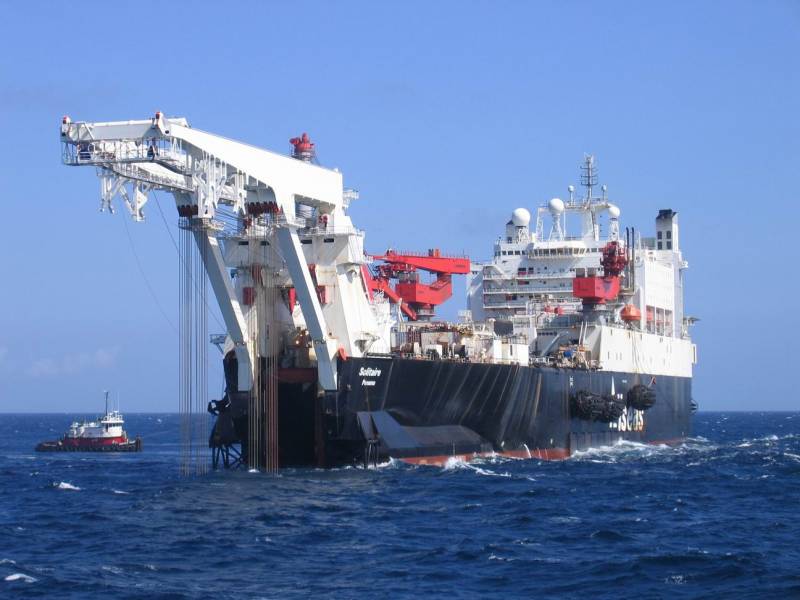 The partners of the Russian corporation Gazprom must, within 30 days, withdraw from all financial agreements for the construction of the Nord Stream-2 gas route. This was stated by the head of the Polish company-regulator UOKiK Tomasz Khrustny during a briefing on Wednesday 7 October in Warsaw.
According to Khrustny, the regulator completed an investigation into the construction of the SP-2 and came to the conclusion that it was working without the consent of the Polish antimonopoly authority.
By the decision of the director of UOKiK, enterprises are obliged to terminate the contracts concluded for the construction of the Nord Stream 2 gas pipeline
- noted the head of UOKiK, giving no more than 30 days for this.
In addition, UOKiK imposed a fine on Gazprom in the amount of $ 7,6 billion, as well as on its European partners - totaling $ 100 million. On this negative
news
the cost of Gazprom's shares on the Moscow Exchange fell noticeably.
The Russian gas project envisages the construction of two pipeline lines with a total capacity of 55 billion cubic meters of gas annually from the Russian Federation to the territory of the Federal Republic of Germany along the bottom of the Baltic Sea. The project is being implemented by Nord Stream AG, whose sole shareholder is Gazprom. European partners OMV, Royal Dutch Shell, Uniper, Wintershall and Engie finance half of the work, investing € 950 million each.