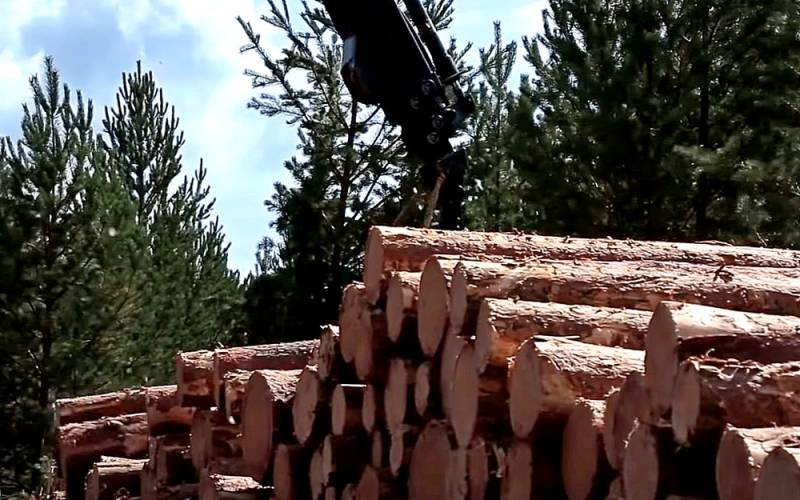 In the Russian Federation, from the beginning of 2022, a ban on the export of raw timber will be introduced. At first, this stunned the Finns, for whose industrial needs about 9 million cubic meters of timber is exported from Russia every year. However, assessing the nuances, experts from Finland reacted more calmly to the initiative of the Russian authorities. This is reported by the Finnish edition of Etelä-Saimaa.
According to experts, the ban on the export of untreated timber from Russia will not have too much impact on the Finnish timber industry. According to Juha Palokangas, who studies the cooperation between Moscow and Helsinki in the field of forest use, the banned round timber of coniferous trees accounts for only 15 percent of the timber imported to the Finns, the expert said in an interview with Helsingin Sanomat.
Finnish woodworking is mainly provided with local raw materials, and the only problem of this northern country in this context is the lack of birch for industrial needs, and the Russian ban does not apply to it.
The cessation of the supply of untreated wood comes from the Russian president himself, so it will most likely be implemented. Apparently, the main reasons for such an initiative by the Kremlin are the opposition to illegal timber trade, as well as improving the quality of timber processing within Russia.
Finnish woodworking firms are investing in their respective industries in Russia, and Putin is unlikely to create problems for them. Apparently, wood trade between the two countries will continue after 2022, if birch raw materials do not fall under the bans.