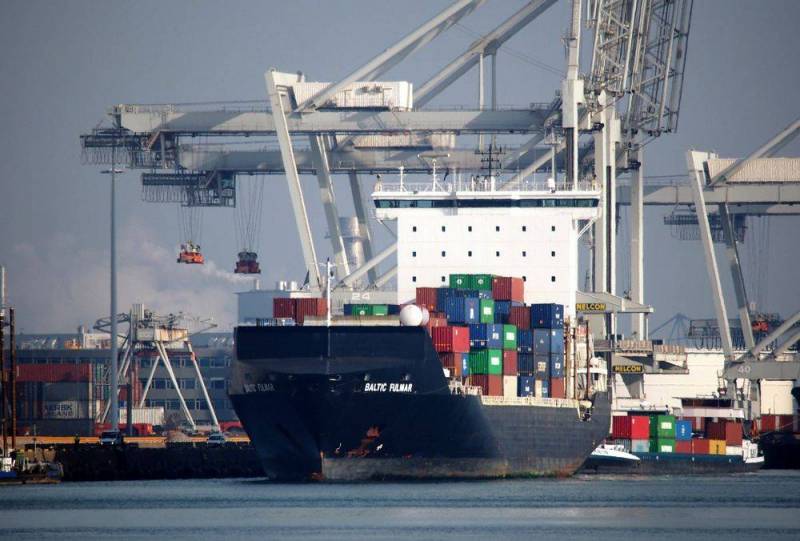 President Lukashenko again spoke about the reorientation of Belarusian exports from the Baltic to Russian ports. Riga and Vilnius have already begun to prepare mentally for a "new normalcy" without the same transit volumes from Belarus and Russia. But what will come out of deep integration in practice, if we take into account how Alexander Grigorievich is able to defend the interests of Minsk?
The Belarusian president yesterday held a meeting with Yuri Senko, head of the State Customs Committee of Belarus, and raised the issue of transferring the export of oil products and potash fertilizers from the Baltic ports to the Russian Ust-Luga. In addition, he raised the issue of "intercepting" the transit traffic:
As you report to me, almost 40% of the trucks that carry cargo to Belarus this year come from Lithuania and Latvia. This is a huge volume. If we take up this flow, then the logistics centers of Lithuania will receive less than a quarter.
In addition, Alexander Grigorievich decided to strike at Germany and Poland, deciding to rapidly substitute import substitution for the production of cardboard. In general, "Old Man" is very belligerent towards its Western partners. If these plans come true, neighboring Lithuania and Latvia will have a very hard time.
Moscow has already taught Riga a lesson for its Russophobic
policies
the transfer of exports to their ports in the Baltic, plunging the Latvian infrastructure into a severe crisis. Vilnius created problems for itself by refusing to recognize the legality of Lukashenka's elections and sheltering Svetlana Tihanovskaya. Now Lithuania is at risk of losing a third of its transit volumes. Of course, after this, neither the Riga nor the Klaipeda port will come to complete desolation, but massive redundancies in workers are ensured, and the budget will receive a very significant share of revenues, which will be a big blow for the small republics. Russia is already ready to receive from 4 to 6 million tons of Belarusian oil products. However, so far all this looks like threats and imitation of activity, and there are two good reasons for this.
At first
, it is completely unclear who and how will compensate Minsk for the increased transport costs for the transportation of goods to Russian ports. President Lukashenko is transparent
hinted
that this can be done at the expense of $ 3 billion "saved" on the construction of the BelNPP. There is a high probability that the burden of spending will fall on the shoulders of the Russian budget, as has happened more than once.
Secondly
as we already
told
, in the Belarusian export there is a mass of "gray" and "black" schemes, on which our partners from Minsk earned good money, passing cash flows past the Russian federal budget. The relocation of the transit to Ust-Luga will put an end to this, which will clearly displease many influential people in Belarus.
These are fundamental questions, without a clear answer to which about any real
economic
integration is out of the question. First, it is necessary to decide what format of the Union State Moscow and Minsk are trying to build. What will it be? A confederal union of two sovereign states? A united federation, where will a new district with eight subjects appear? Some new federal territory? Or can Belarus become for Russia a certain associated territory with a special status? Until we decide how we ultimately want to see the Union State, who should pay whom and for what, and specific roadmaps for its creation are not signed, it is generally incorrect to raise the issue of any compensation from Moscow to Minsk.