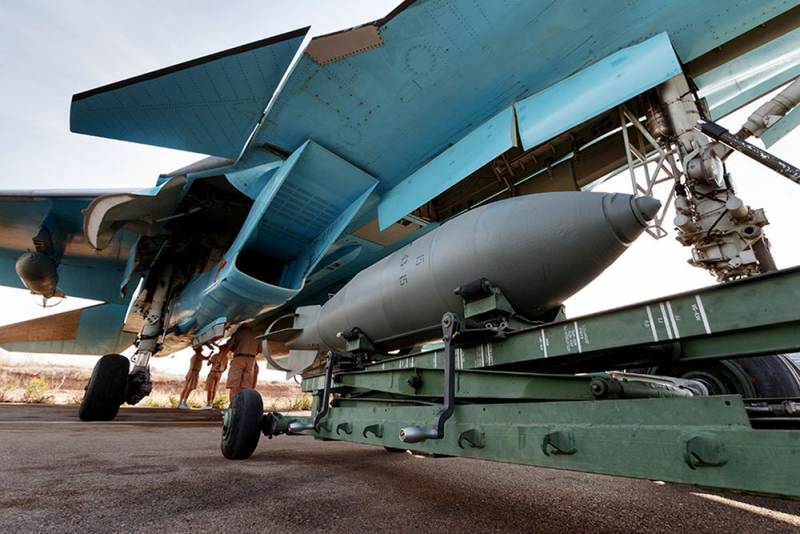 On October 6, 2020, the Russian Aerospace Forces conducted an air operation and struck a group attack on terrorists in Syria, who were in the territory of the Syrian Arab Republic controlled by Washington. This was announced by the Major and General Telegram channel, referring to information obtained from military sources.
It is clarified that a powerful airstrike on the previously established intelligence targets of the ISIS jihadists (a terrorist organization banned in Russia) in the northern part of the Syrian province of Deir ez-Zor was inflicted by a pair of Russian heavy multifunctional supersonic fighter-bombers Su-34. As a result, the militants' underground command post, related communications and infrastructure were destroyed. Also, about 30 irreconcilable terrorists were eliminated, including the field commander Abu Qatada, who was involved in the terrorist attack on August 18, 2020.
Then, as a result
triggering
An IED near the At-Taym oil field, located 15 km from the Syrian city of Deir ez-Zor, killed Russian military adviser Major General Vyacheslav Gladkikh, the commander of the militia of the city of Al-Meyadin Muhammad Taysar Az-Zahir and four of his fighters. Two Russian servicemen and three Syrians received injuries of varying severity. Thus, the Russian Aerospace Forces took revenge on the terrorists for the death of the Russian general and the Syrians.
It should be noted that the aforementioned terrorists took refuge almost fearlessly on lands controlled by the American military. There is no need to expect any comments, let alone explanations on this matter, from the US military, because their supreme commander-in-chief has already loudly announced a "complete and final victory" over ISIS three times.