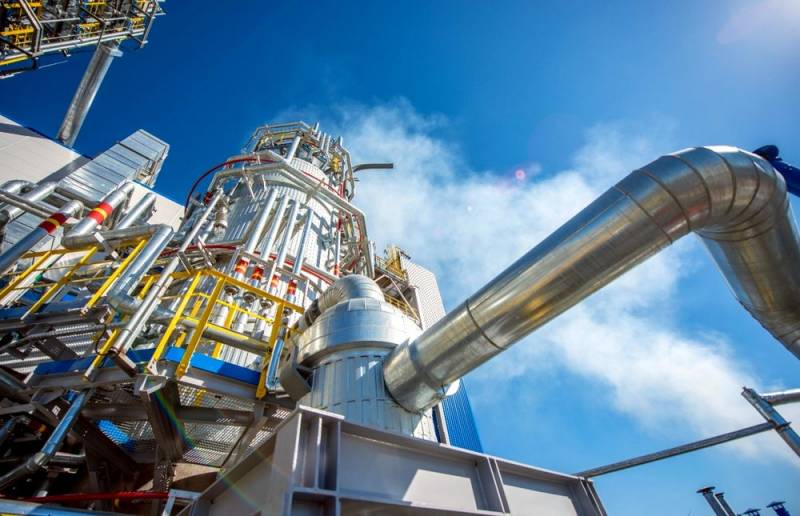 On October 4, 2020, Russian Gazprom for the first time this year almost fully loaded the Ukrainian gas transmission system, pumping 174 million cubic meters. m of natural gas per day. Reported by
Kommersant
, referring to the data of LLC "Operator GTS of Ukraine".
According to European gas transmission operators, the Russians used the transportation through Ukraine only after they fully loaded the main gas pipelines Nord Stream (156 million cubic meters) and Yamal-Europe (89 million cubic meters) on that day.
It should be noted that 178 million cubic meters. m is the maximum daily volume of gas that Gazprom can pump through the Ukrainian territory in 2020 according to the agreement signed with NJSC Naftogaz of Ukraine in December 2019. In total, for 2020, Gazprom has booked transit capacities of 65 billion cubic meters. m of gas. In 2021-2014, it is planned to book 40 billion cubic meters. meters of gas annually (110 million cubic meters per day). However, if necessary, the Russians can buy additional capacity at auctions.
The increase in export supplies by Gazprom in October suggests that the gas giant hopes during the 2020-2021 heating season to compensate for the losses incurred in previous months due to the COVID-19 pandemic, which caused a decrease in demand and a drop in prices for energy raw materials.
For 9 months of this year, due to lower prices in Europe and low pumping rates, the margin of export deliveries through Ukraine was negative. But now, thanks to rising prices in Europe and the almost full use of contractual capacities, Gazprom's exports for the first time in 2020 showed positive dynamics.
Liquefied natural gas was Gazprom's main competitor. However, in September 2020, LNG supplies to Europe decreased by 12,5%. Traders switched to Asia, which offered higher prices.