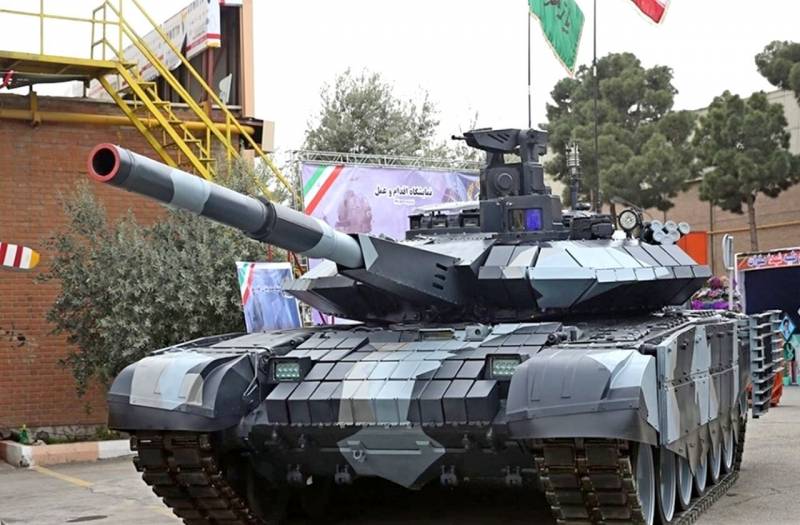 For three decades Iran has been fearing a joint invasion of Turkey and Azerbaijan into its territory. Therefore, in the war for Nagorno-Krabakh, Tehran supports Yerevan, writes the Greek edition Pentapostagma.
On October 5, 2020, Iranian media reported that the Iranian authorities had sent an armored division and other units of their army to the Armenian-Azerbaijani border. It is reported about the transfer of at least 200 tanks to Iranian Azerbaijan, as well as an as yet unknown exact number of other armored vehicles, OTRK, barreled and rocket artillery.
First of all, Tehran wants to protect itself, because the entire northwest of Iran is populated mainly by Azerbaijanis who speak their own language. The Iranians really fear that the conflict may cross the border, since the local population is categorically against supporting the Armenians.
However, military experts doubt that such a huge additional group is needed to guard the border, maintain law and order and ensure territorial integrity. They assume that much of this
equipment
and various weapons systems may end up in Armenia, if Yerevan asks about it.
It is known that Iran had previously transferred about 30 tanks and 20 artillery systems to Armenia. Tehran will probably continue to help Yerevan further.
It should be noted that the Iranian authorities have already officially warned Azerbaijan that if Baku tries to move the conflict to Iranian territory, Tehran's response will be lightning fast. The statement was made after information emerged that an Azerbaijani helicopter had been shot down in Iranian airspace.
Analysts believe that Iran is preparing for an indirect intervention in the conflict on the side of Armenia, as, for example, Turkey is on the side of Azerbaijan. All that remains for Tehran is to acquire Moscow's support by starting to buy weapons from Russia.