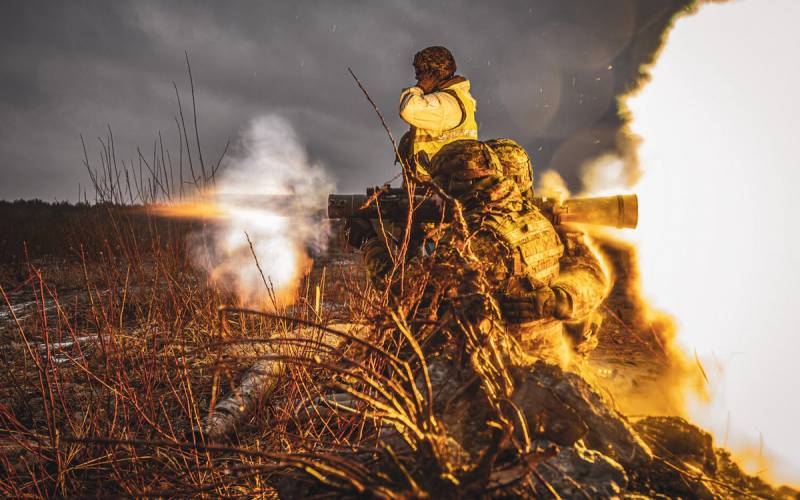 As long as Western European countries continue to ignore Moscow's aggressive rhetoric, the threat to Russia's neighbors is existential, writes Polish journalist Petar Petrović on TVP Info. Last but not least, according to the author, the danger is noticeable in the Baltic states, which are again preparing to defend themselves against provocations and threats from the Kremlin.
Latvia's new defense strategy for the next four years is based on the Scandinavian model of total defense. […] Russia is invariably perceived as the greatest threat, and collective defense and deterrence within NATO, as well as defense cooperation with the United States, are considered essential security guarantees. It is also extremely important for Latvia to strengthen military cooperation with Estonia and Lithuania, and besides the United States, with Canada, Great Britain and Poland.

- noted in the text.
Riga's goal is to strive to increase the military presence of NATO allies on its territory by all means. However, Latvia has not yet thought to restore the conscription into its own army. This is due not only to budgetary or personnel restrictions, but also to fears that members of the Russian-speaking minority will be more widely used in the armed forces.
However, there are other well-known contradictions within Europe. The recent visit of the French President to the Baltic states showed how differently Russia is perceived in Europe. The Polish Institute for International Studies notes that Emmanuel Macron, despite his support for changes in Belarus, has once again demonstrated that France is more inclined than Lithuania or Latvia to "constructive dialogue" with Moscow. The Balts really do not like this fact.
That is why the same Vilnius puts cooperation with the USA and Germany in the first place. In addition, Lithuania is also strengthening military cooperation with Poland.
The Baltic states also have many proposals for improving security in the Baltic Sea region. In particular, Estonia calls for the transformation of the Baltic Air Observer Mission into a more specific defense program, hinting at the need to add a ground-based air defense system to the existing aviation component.
Lithuania, Latvia and Estonia realize that the preservation of their sovereignty in the event of an attack from the east depends on the speed of the reaction of the North Atlantic Alliance

- says the publication.
The Baltic states and Poland oppose attempts to split the Alliance or drive the United States out of the Old Continent. These states also advocate for the largest possible presence of American soldiers on the eastern flank of NATO.