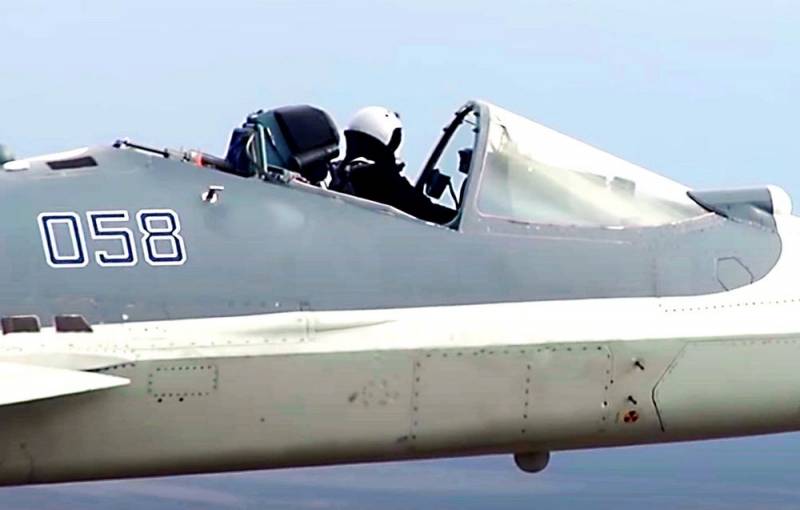 The path to adopting a fighter is long and difficult. It includes hours of testing in the air and on the ground to measure performance and verify performance.
One of the most unusual tests is flying without a flashlight. Such a procedure is necessary to better assess the loads on the aircraft and the pilot during the emergency escape procedure. Naturally, there is literally no need to leave the plane. Basically, this is what happens in the cockpit a few seconds before the pilot ejects.
On October 3, 2020, the Russian Ministry of Defense published a video dedicated to the 100th anniversary of the 929th State Flight Test Center of the Russian Ministry of Defense named after V.I. V.P. Chkalov (929 GLITs). The footage showed the Su-57, the test pilot of which was flying with a breeze in the south of the Astrakhan region of Russia.
The fighter with tail number "058", shown in the video and known as T-50-8, made its first flight on November 17, 2016. This aircraft became the seventh flying prototype, since the T-50-7 was created exclusively for ground testing.
The presented footage clearly shows that the test pilot, who is at the helm, is dressed in a non-standard flight suit. The cockpit windshield is in place and the rear is completely removed, including the frame.
Usually Su-57 and Su-35S are equipped with K-36D-5 ejection seats from NPP ZVEZDA JSC, which differ in improved operational characteristics, and pilots are provided with a PPK-7 flight suit and a ZSH-10 helmet from this company. The Russians successfully tested the Su-57 without a flashlight and were able to evaluate the pilot's emergency escape from the plane.
In addition, the said video had
first shown
Su-35S, which launched the long-range air-to-air missile R-37M.