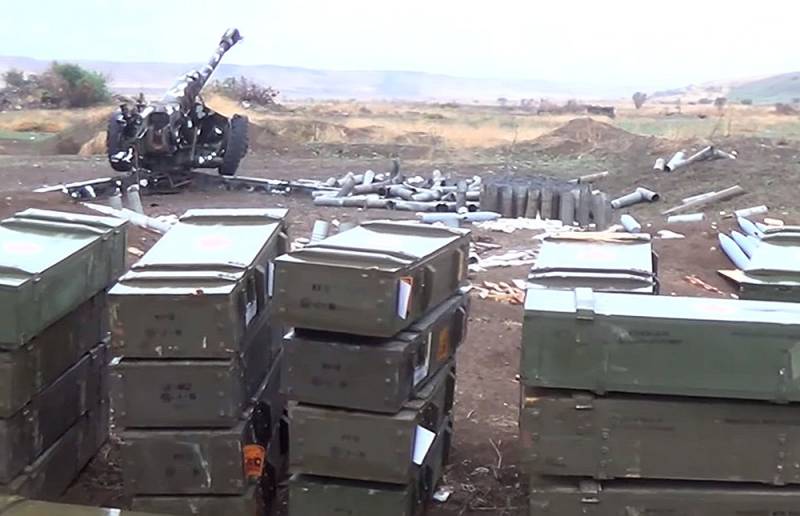 After the outbreak of hostilities in Nagorno-Karabakh at the end of September, which was turned into a fortress by the Armenians over the decades, the Azerbaijani army is slowly but surely moving forward. The Armenian army suffers serious losses and if everything continues to develop like this, Baku will be able to take control of the region, the Turkish newspaper Sabah writes.
But not everything depends on the Azerbaijani military. In many ways, the course of further events will be decided
policy
and diplomats, and especially how and when there will be interference by foreign states in what is happening, primarily Russia. It is Moscow that will determine the outcome of the war between Baku and Yerevan over Nagorno-Karabakh.
If Armenia is left alone with Azerbaijan, it will inevitably lose. There is no doubt about that. Yerevan is well aware of this. Therefore, the country's leadership risked its own power, Nagorno-Karabakh and its country when it attacked the Azerbaijani city of Tovuz in July 2020. Why Prime Minister Nikol Pashinyan did this is hard to say.
States sometimes make mistakes and miscalculations, but Armenia has made completely rash actions, ignoring the possible consequences, and overestimated its capabilities. Probably, someone pushed Yerevan to this by promising support. It doesn't matter who is behind this, Moscow, Paris or anyone else. Russia likes to watch Armenia being beaten, France can do little to help, and the United States is absolutely indifferent to what is happening there.
Without a doubt, Azerbaijan will continue its offensive operation until other countries intervene. After a certain line, someone will definitely want to get involved. Therefore, Turkey's assistance and support to Azerbaijan is of paramount importance, the newspaper concluded.