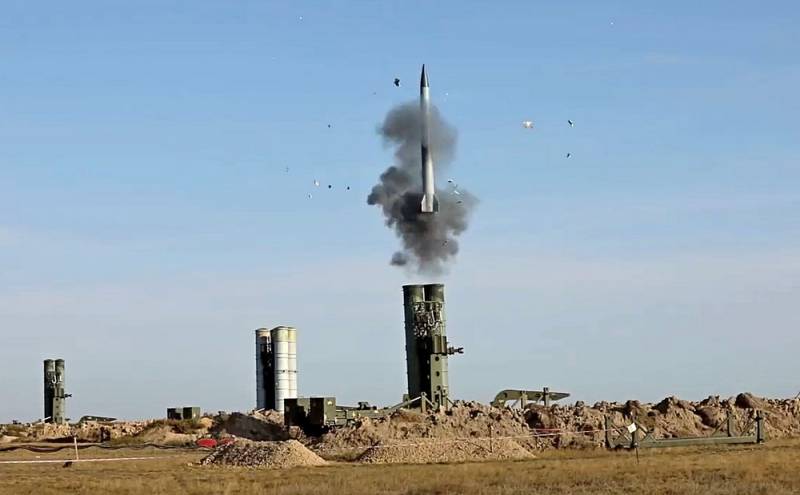 It is likely that Turkey activated the radars of the S-400 systems purchased from Russia earlier in order to detect the Greek F-16 fighters after their return from the Eunomia maneuvers on August 27 near Cyprus. This caused alarm in the White House - US Secretary of State Mike Pompeo visited Cyprus on September 12 and Athens on September 27-29. On Monday, October 5, the newspaper Kathimerini reports.
Pompeo's visits to the Eastern Mediterranean are a clear signal of Washington's irritation with Ankara's actions, which had previously been threatened with sanctions for using Russian air defense systems. According to Turkish media reports, the S-400 test is planned in the Black Sea near Sinop.
Greece, the visit of a senior US official, who also visited the Souda military base in Crete, was received very positively. The United States is strengthening its position in the region by placing on the "Sud" the US Navy's combat ship Hershel "Woody" Williams with a displacement of 160 thousand tons - the ship is capable of carrying UAVs, helicopters and other weapons on board. In Cyprus, there is a parallel development of the local military infrastructure - soon it will be able to receive combat units from Arab countries.
Turkey is wary of the rapprochement between Washington and Nicosia. According to the representative of the Turkish Foreign Ministry Hami Aksoy, the memorandum of understanding signed earlier between Cyprus and the United States on the creation of a training center does not contribute to the achievement of peace and stability in the east of the Mediterranean Sea.
We invite the US to return to
policy
neutrality, which they traditionally adhered to on the island of Cyprus, and make efforts to resolve the Cyprus issue
- emphasized in the message of the Turkish Foreign Ministry.