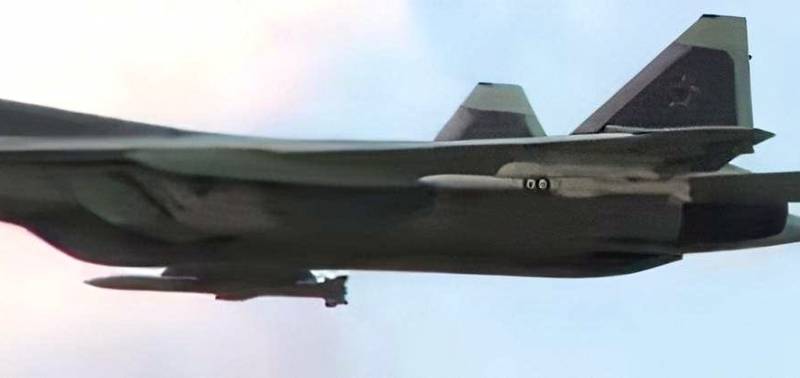 The Russian Su-57 fighter was first seen carrying the new K-77 air-to-air missile, the design of which is partly based on the currently existing R-77, writes the American edition of The Military Watch.
The K-77 ("Product 180") was developed specifically to equip the Su-57 fighters and, accordingly, is shorter than other long-range missiles for placement in the internal compartments of the new fighter.
The K-77 is expected to bridge the firepower gap between the Su-57 and the new American and Chinese fighters. At the same time, the new American AIM-120D missile and the Chinese PL-15 (currently considered the most modern and technologically advanced) outshine the older R-77 missile in their capabilities.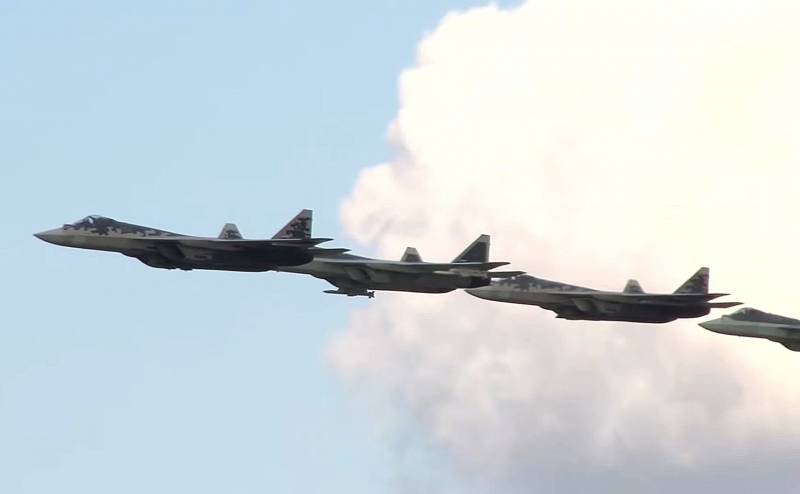 Russian sources report that the range of the "Product 180" is 193 km (for the American AIM-120D missile this figure is 180 km, for the Chinese PL-15 - about 250-300 km).
Technologies
missile guidance makes the K-77 extremely accurate even against small and maneuverable targets at extreme distances. The sophisticated electronics in the nose of the rocket can overcome the problem of the "field of view" of the radar, allowing the rocket to maintain a 360-degree view of its surroundings and thus preventing fighters from evading it.