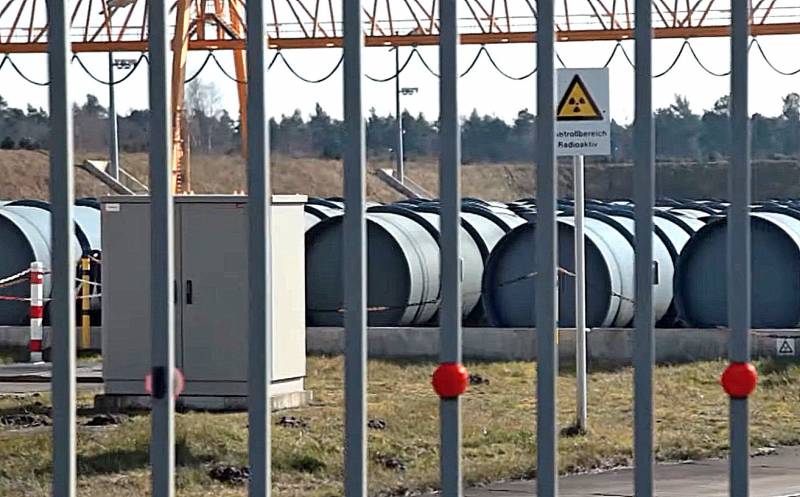 The supply of nuclear waste from Gronau to Russian territory can be controversial and illegal - according to the conclusions of the legal opinion, nuclear waste can be used for military purposes. This is reported by the correspondents of the German TV and Radio Company ARD on the Tagesschau website.
The shipment of nuclear waste to other countries contradicts the German legislative norms, and the remnants of the URENCO fuel production in Gronau fall under such a ban. However, according to the conclusions of URENCO specialists, this is not waste, but secondary raw materials - from it, with appropriate processing, new products can be obtained (for example, fuel for a nuclear power plant). But recyclable materials from depleted uranium fuel can also be a material for the production of shells with a special penetrating power.
The legal opinion drawn up on behalf of the Green Party states that the possibility of Russians using German nuclear waste for military purposes prohibits their transportation to the Russian Federation. This is also stipulated by the sanctions against Moscow due to the "annexation" of Crimea in 2014 - they do not allow the supply of dual-use products to Russia.
According to the opinion of the lawyer Wegener, Germany is not able to verify the data of the Russian Federation on the use of uranium. Deliveries were planned to Novouralsk, one of the few "closed cities" left from Soviet times, so it was concluded that depleted uranium might be used for military production.