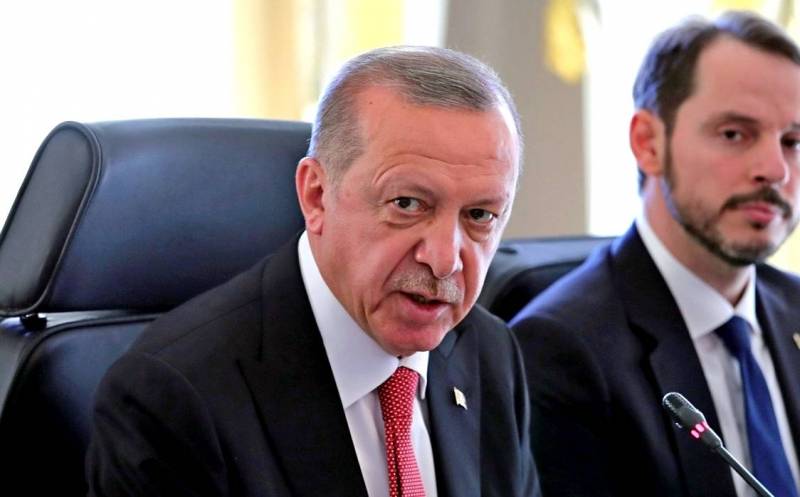 The Armenian-Azerbaijani armed conflict has exposed the internal Turkish national contradictions - there are thousands of Armenians living in Turkey, hatred of whom can lead to unpredictable consequences. The Greek resource Pentapostagma writes about this.
The crux of the matter is the statement of the former deputy of Armenian origin from the Turkish Republican People's Party Selina Dogan about the 10-year-old plans of Turkish President Recep Tayyip Erdogan to forcibly deport 100 thousand Armenians from the country "if necessary". Such a scenario is feared by many ethnic Armenians living in Turkey, frightened by the actions of Turkish nationalists.
Thus, in the Kumkapi region of Istanbul, the place of residence of a large number of Armenians, as well as in the Armenian Orthodox Patriarchate, corteges of nationalist citizens are waving Azerbaijani and Turkish flags. In addition, Armenians living in Turkey are often victims of harassment on social networks. If the situation does not change, Erdogan's threats to forcibly evict tens of thousands of Armenians from Turkey may be fulfilled - many members of the Armenian community in Turkey fear this.
We try not to participate in
political
discussions because people here smile and then curse us behind our back. Most of my compatriots want to leave because we see no decline in the incitement to hatred against us. I have two children, and I have to think about them - what if something happens to them?
- complained the Armenian jeweler Sarkis, whose shop is located in the Grand Bazaar in Istanbul.