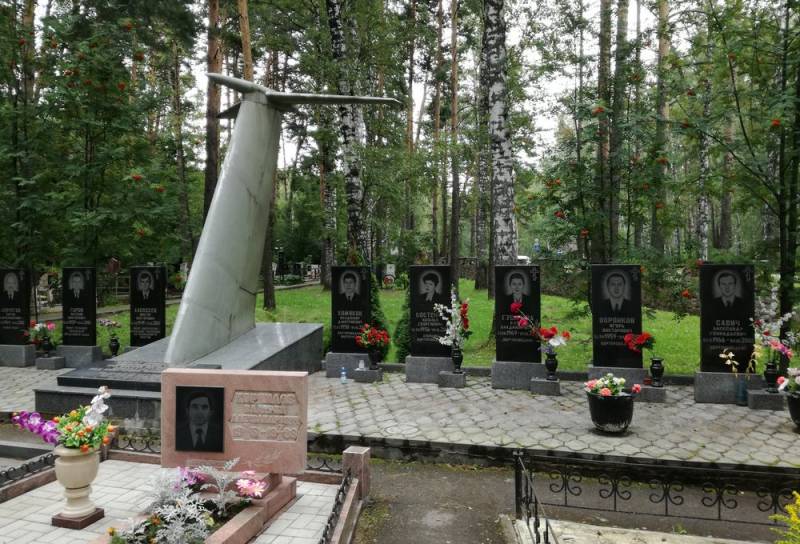 On October 4, 2001, during an air defense exercise in Crimea, the Ukrainian military shot down an airliner (tail number RA-200) of the Russian airline Siberia from the C-85693V air defense system over the Black Sea, flying SBI 1812 on the Tel Aviv - Novosibirsk route. As a result, all 78 people on board the airliner (66 passengers and 12 crew members) were killed.
At 13.45 Moscow time, the airliner disappeared from the radar, being at an altitude of 11 thousand meters, 183 km from Sochi. The tape recorder of the "Strela" SKTS AUVD recorded a sound signal corresponding to the crew's exit to external communication, accompanied by a man's shout. Simultaneously with this, the crew of the An-24 of the Armavia airline, located in the same area, was informed about a recorded outbreak overboard.
Initially, the special services of Russia and Israel thought that a terrorist attack had been committed, but when 14 bodies of the victims and fragments of the airliner were examined, the commission had no doubts about the reasons for what happened. In 404 wreckage of a passenger plane, 460 holes were found, and 183 holes were found in the floor covering of the cabin, which convincingly proves the extensive impact on the object of the damaging elements (metal balls) contained in the warhead of the air defense missile.
The airliner found itself in the sector of shelling of training targets, the role of which was played by unmanned target aircraft Tu-143 "Reis". On that day, the Ukrainian military fired 23 missiles and one of them mistakenly mistook the Tu-154 with its passengers for a target.
Kiev refused to admit guilt and to express an official apology for the downed airliner. But in accordance with the Russian-Ukrainian agreement "On the settlement of claims" dated December 26, 2003, the Ukrainian government transferred slightly more than $ 7,8 million to the relatives of the dead Russians. The payment of compensation was carried out ex gratia, that is, without recognition of legal liability. The relatives of the killed Israeli citizens were paid $ 7,8 million.
In 2004, Siberia Airlines applied to the Economic Court of Kiev for the Ukrainian authorities to compensate the damage for the destroyed airliner. The consideration of the case lasted more than seven years. The company was denied satisfaction of the claims. In 2011, Siberia Airlines filed an appeal with the Kiev Economic Court of Appeal, but in 2012 it also refused the airline. In the same year, the Supreme Economic Court of Ukraine upheld the decision of the first instance. In 2013, Siberia Airlines wanted to appeal to the European Court of Human Rights, but the Supreme Economic Court of Ukraine refused to transfer the materials to the Supreme Court of Ukraine to consider the airline's issue of sending the case to the ECHR. Thus, the Ukrainian authorities did their best not to compensate for the damage caused to the Russian airline.