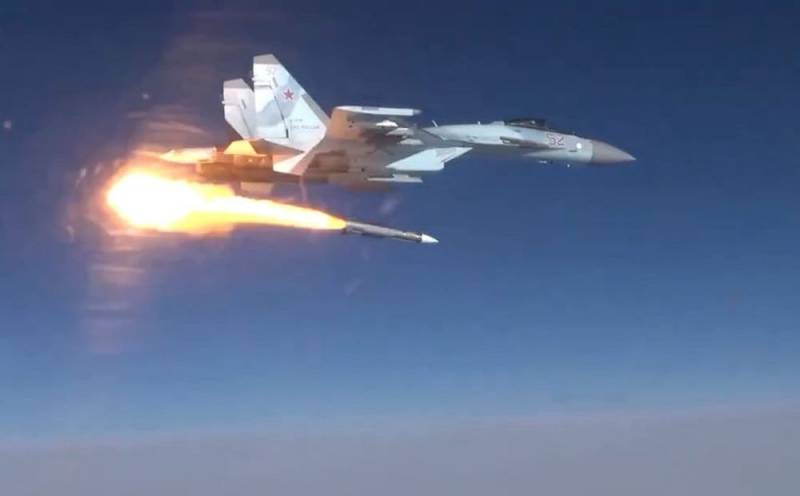 Russian Su-35 multipurpose super-maneuverable fighters with thrust vector control of the 4 ++ generation armed with long-range air-to-air missiles R-37M. This became clear from the video distributed by the Russian military department in connection with the 100th anniversary of the 929th V.P. Chkalov State Flight Test Center of the Ministry of Defense of the Russian Federation (929 GLITs).
R-37M is also known as RVV-BD and "product 620". In the West, she received the designation AA-X-13 Arrow. The footage shows how the Su-35 first launches the R-37M with a range of up to 200 km.
The Su-35 became the third type of aircraft of the Russian Aerospace Forces to be equipped with the R-37M. For a long time, the MiG-31BM high-altitude long-range interceptor fighters were the only carrier of these missiles. Recently, the latest fifth-generation Su-57 fighters have been added to the number of carriers, which should start entering the troops from December 2020.
In 1997, in connection with the violation of cooperation with Ukrainian enterprises that were involved in the creation of guidance systems for Soviet R-37 missiles (in service since 1985), the Russian authorities decided to switch to domestic components. The new Russian missile, which became 140 mm shorter than the Soviet one and received the designation R-37M, entered service in 2014. Now it became known about the first launch of this missile by the Su-35 fighter.