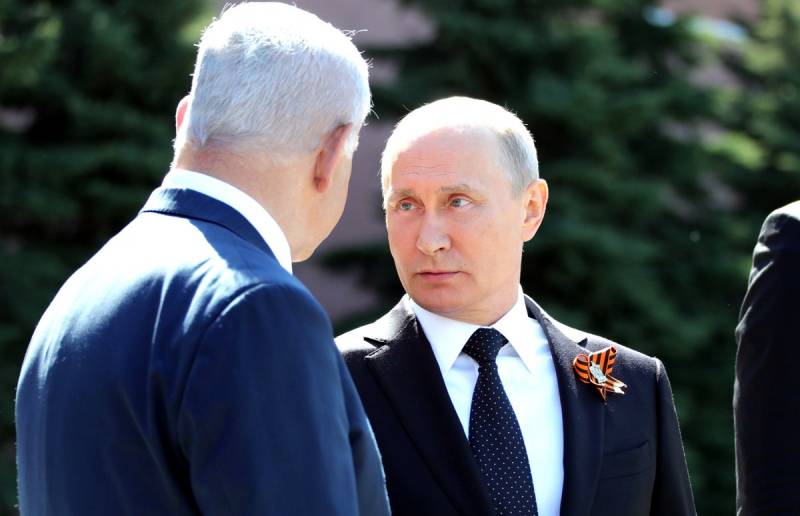 The armed conflict between Azerbaijan and Armenia is becoming more and more international. In addition to Turkey and Russia, which are behind Baku and Yerevan, Israel began to play an active role in it. What did Tel Aviv need in the Transcaucasus?
On September 18, an Armenian embassy was opened in the capital of the Jewish state. Two weeks later, Yerevan took a serious foreign policy step by recalling its diplomats for consultations. The Armenian Foreign Ministry named as the reason for the supply of Israeli weapons to Azerbaijan, which are now used in Nagorno-Karabakh:
We have repeatedly informed our Israeli colleagues about this and noted that it is especially regrettable at a time when Azerbaijan, with the support of Turkey, is carrying out a large-scale aggression against Artsakh.
Indeed, Baku is actively buying from Tel Aviv the most modern samples of Israeli weapons: HAROP, SkyStriker and Hermes drones, long-range tactical surface-to-surface missiles LORA, Barak-8 and Iron Dome air defense systems, etc. ... Azerbaijani specialized publications write that this is necessary to contain the "terrorist essence" of Armenia, to protect military facilities and civilians. It should be noted that, in addition to Israel, Baku also acquires weapons from Turkey and Russia. Two years ago, President Aliyev announced that the cost of arms contracts with Moscow amounted to an impressive $ 5 billion. So why does Yerevan present its claims to Tel Aviv?
The question is complex enough. On the one hand, Israel and Azerbaijan are sovereign states and have every right to cooperate in the production and purchase of weapons. They are not limited by any sanctions or embargo. Moreover, Tel Aviv and Baku are closely linked in the field of energy: about 40% of the consumed Israeli
the economy
oil comes from Azerbaijan. In this context, the grievances of the Armenian Foreign Ministry are not entirely justified. On the other hand, in Yerevan they see that the Israelis are conducting their multi-pass
political
a game where Armenia may end up as one of the main losers.
At first
By strengthening Baku, Tel Aviv is building opposition to Iran, which is hostile to Israel. The Islamic Republic has a common border with Azerbaijan. There is an opinion that the Americans and Israelis seriously considered the Azerbaijani territory as one of the possible springboards for the war against Tehran.
Secondly
, Nagorno-Karabakh is located in close proximity to the Iranian border. Now seasoned terrorists are being transferred from Syria to the battle zone for the war against Armenia. After the end of hostilities, they can stay and create a new center of permanent tension not only for Yerevan, but also for Tehran.
Thirdly
It is easy to see that Tel Aviv is pouring water on the mill of a potential conflict between Russia, Turkey and Iran. Former Israeli diplomat Avigdor Lieberman bluntly stated:
Azerbaijan is located at the crossroads of three empires - Persian, Ottoman and Russian.
Ankara actively acts as a third force in the conflict between Baku and Yerevan. In theory, by supporting Azerbaijan, Tel Aviv is strengthening its position in the Transcaucasus, Turkey, hostile to Israel. Everything becomes clearer if we look at this as an attempt to confront three former empires at once, in which revanchist sentiments are strong enough. And then the cunning Israelites will fish in this muddy water. It is easy to see that Tel Aviv, with the assistance of the United States, was able to surprisingly quickly establish diplomatic ties with many Arab countries-neighbors in the Middle East, guaranteeing the safety of its rear. The configuration of a possible new major regional war is looming more and more clearly.