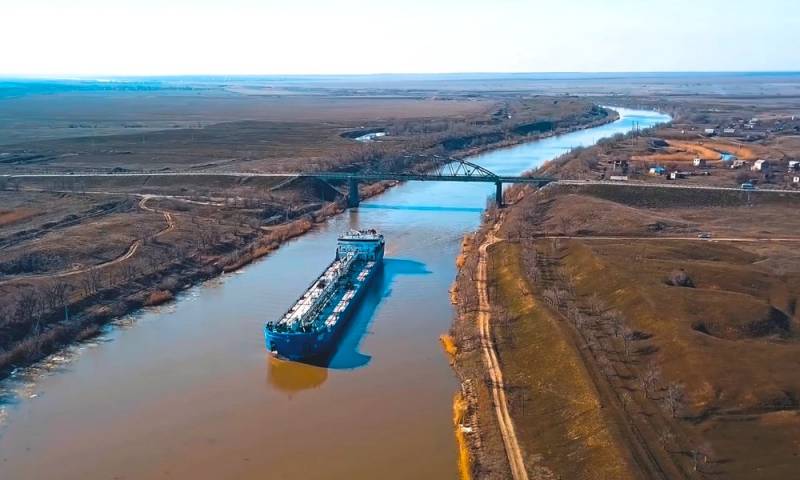 The fact that the United States should turn its attention to the Sea of ​​Azov and the Volga-Don shipping canal, writes political scientist and retired US Army captain Luke Coffey. His article was published on the website of the Washington Institute of the Middle East (Middle East Institute).
The author emphasizes that after its annexation to Russia, the Crimean peninsula serves as a springboard for projecting military power in the widest range - from Georgia and Ukraine to Syria and Libya.
Also, the expert reminds overseas readers that there is also the Sea of ​​Azov, which attracts attention at once for several geopolitical reasons. First, it is vital for the economic and military well-being of Ukraine, part of the coast of which, including the port of Mariupol, is now locked up by Russia.
The Sea of ​​Azov is also of paramount importance for Russian access to Crimea and related logistics. It is with the help of cargo ships and a new bridge across the Kerch Strait that the peninsula is supplied with everything necessary under the conditions of the Ukrainian blockade.
The author also pointed out the strategic importance of the Volga-Don Canal, which connects the Caspian Sea with the Azov Sea. Russia used this shipping route to move warships between the Caspian and Azov Seas. The ability to move squadrons from the Caspian to the Black Sea (and vice versa) allows the Kremlin to project power in a given region of the world, giving the Russian authorities flexibility and freedom of maneuver in the event of crises.
Interestingly, the United States used to use the Volga-Don Canal. In the period from 2000 to 2003, the US Coast Guard transferred three boats to Azerbaijan. These ships proceeded from the US West Coast to Azerbaijan through the Black and Azov Seas to the Caspian through the Volga-Don Canal. It is obvious that such a feat would be impossible in the current geopolitical situation.

- notes the author.
It should be noted that this is not the first example of the suddenly awakened interest of overseas analysts in the distant Volga-Don channel. On August 6, 2020, a review article by Paul Goble was published on the Jamestown Foundation website, which collected critical assessments of the activities of the Russian authorities on this waterway. In particular, it was pointed out that the channel was very outdated, and "Moscow's inability to provide foreign funding for any project drives it into a dead end."
It is worth noting the fact that the Caspian Sea is the only large body of water of this magnitude and importance, which is not controlled by the US Navy in any way - for obvious geographical reasons.