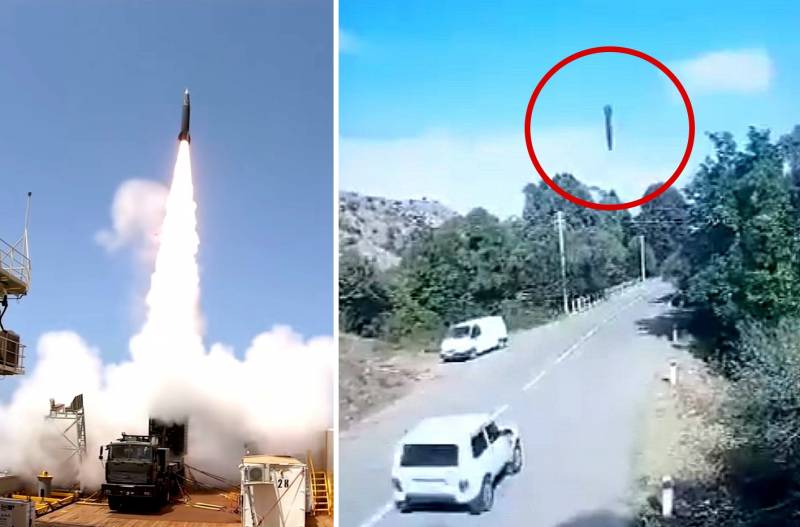 During the shelling of Stepanakert, the Azerbaijani army launched a missile strike on the bridge over the Akari River, which connects Nagorno-Karabakh with the territory of Armenia. At the same time, to destroy the bridge, Baku used the Israeli analogue of the Russian operational-tactical complex "Iskander-M".
The representative of the Armenian Defense Ministry Artsrun Hovhannisyan said that the Azerbaijani bombing caused significant damage to the NKR civil infrastructure and the Rescue Service.
To destroy the bridge, the Azerbaijanis used the LORA OTRK made in Israel. According to IAI (Israel Aerospace Industries - Israeli military concern), the solid-fuel LORA rocket has a mass of 1,6 tons and a maximum firing range of 400 km. The missile is equipped with a combined targeting system - inertial with satellite correction via GPS. The declared circular deviation is 10 m.
According to earlier reports, the weight of LORA warheads is 600, 500 or 400 kg. The firing range with such weapons is 180, 230 or 280 km, respectively.
According to the "Caucasian Knot", at the moment the NKR and Armenia are connected by two roads: from Goris to Stepanakert in the west and from Vardenis to Martakert in the north. At the moment, the authorities are planning to build a third highway.