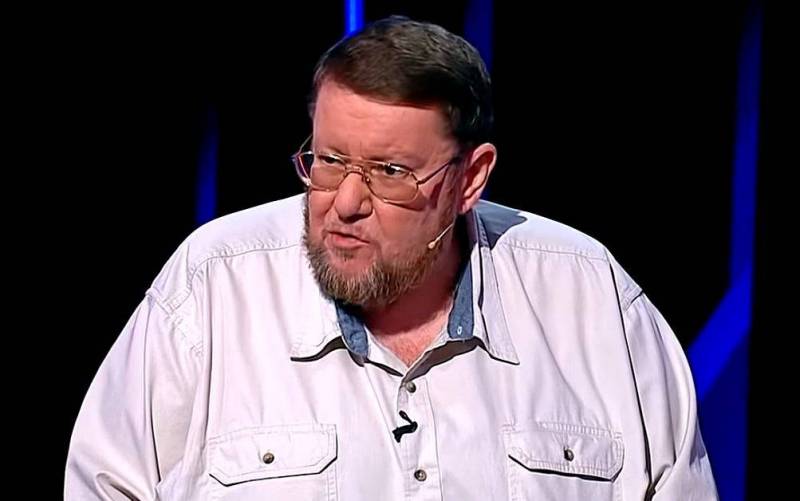 According to the Russian orientalist and economist, President of the Institute of the Middle East Yevgeny Satanovsky, Moscow is largely to blame for Ankara's implementation of its expansionist plans in the Caucasus region - Russia has long connived with Erdogan and allows him to dictate its terms.
So, after the statement of the Minsk Group on Nagorno-Karabakh, it was not the head of Azerbaijan, Ilham Aliyev, who responded, but the Turkish president - he rejected the group's proposals on a ceasefire and the start of negotiations between the conflicting parties. France and the United States have virtually nothing to oppose Turkey. But what should Russia do? Should the Russian Federation calmly observe the intervention of the Turks in the military conflict on the territory of the former Soviet Union? What will happen next - Kazakhstan, Central Asia, Tatarstan and Bashkiria?
The old enemy has risen - the Ottoman Porta in a new guise. On our own money, on our gas, oil, greed and carelessness. We nurtured him and brought up in him a sense of absolute impunity
- the expert notes in his Telegram channel.
Satanovsky indignantly emphasizes that Erdogan gets away with everything - the murder of both the ambassador and the Russian pilot. For the sake of preserving their own country, the Russian authorities must "shorten the new sultan" and not let him into the Caucasus and further into Asia.
Erdogan drew a line under diplomacy. Does he want war? So, maybe, finally, go to meet him? It's high time ...
- suggested Satanovsky.