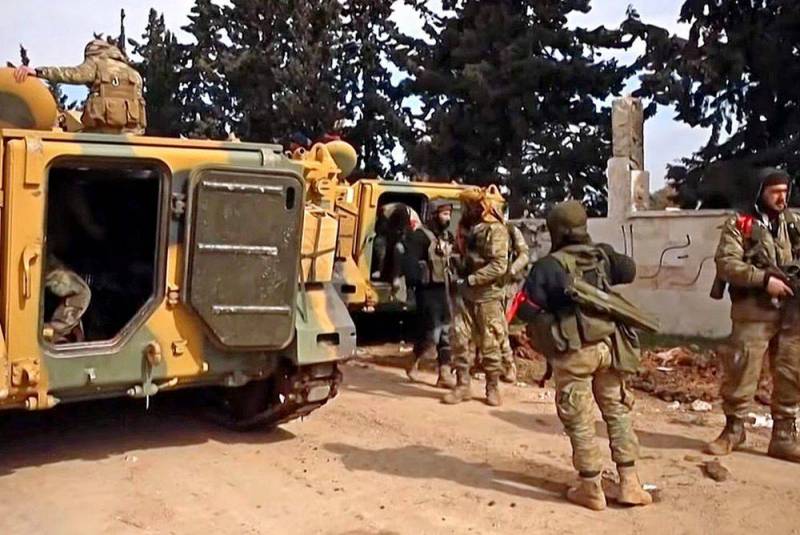 According to various sources, pro-Turkish militants from Syria are participating in the conflict zone in Nagorno-Karabakh. On October 2, the deputy commander of the Nagorno-Karabakh army, Colonel Artur Sargsyan, reported on the evidence of the use of Arab combat units by Azerbaijan.
According to Sargsyan, during the clashes, the Armenian military found an Israeli army radio Tadiran at the killed Azerbaijani officer. The ether was filled with Arabic speech.
The transcript of the conversations made it possible to establish that the leadership of hostilities at the enemy, the necessary coordination in certain directions was carried out in Arabic
- said the deputy commander.
Earlier, officials in Yerevan accused Ankara of recruiting Syrian paramilitary units to fight on the side of Azerbaijan. Armenian Ambassador to the Russian Federation Vardan Toganyan cited data on 4 thousand "soldiers of fortune" from Syria, taking an active part in the military conflict in Nagorno-Karabakh.
French President Emmanuel Macron also announced that he had information about the transfer of Syrian militants to the Karabakh region.
Today we have information with certainty indicating that the militants of the jihadist groups left the theater of operations in the SAR to join the armed actions in Karabakh
- stressed Macron.
The Russian Foreign Ministry is concerned about the relocation of combat units from Syria and Libya to the Karabakh conflict zone. They believe that this can lead not only to an escalation of tension in the region, but also to the emergence of long-term threats to the security of neighboring countries.