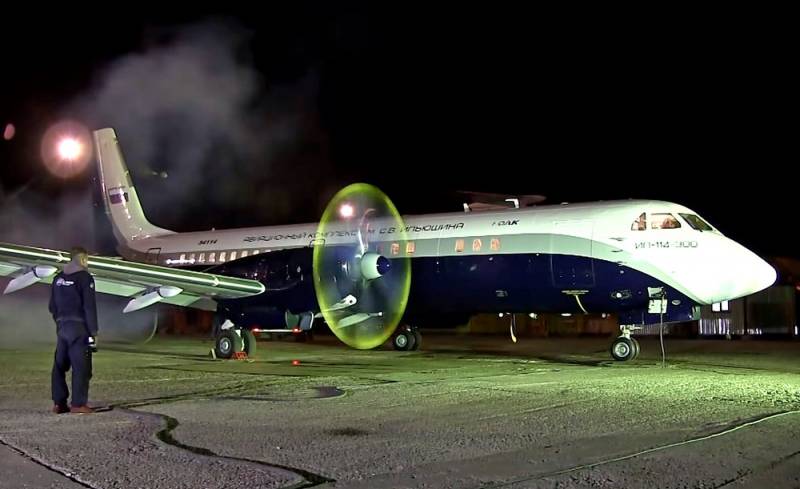 The flight prototype of the promising Russian Il-114-300 airliner began to be prepared for the first flight. On the eve, specialists checked the fuel system and started the engine in idle mode.
Let us recall that the Il-114-300 is a deeply modernized version of the Il-114, which has been in operation since 2001. The updated liner will receive two low-noise turboprop TV7-117ST units, an auxiliary power unit, as well as the latest digital flight and navigation complex.
According to the developer, the changes made will increase the range of the passenger aircraft. In this case, the costs of its operation, on the contrary, will decrease.
As for the TV7-117ST turboprop engine, it was developed by UEC-Klimov for the Il-112V transport aircraft and the promising Il-114-300. Today this unit is one of the most
economical
in its class. Its power at maximum takeoff mode is 3000 liters. from. At the same time, with a dry weight of not more than 500 kg, it has a specific fuel consumption of less than 200 g per 1 liter. from. in hour.
At the moment, all the necessary systems and equipment have already been installed on the first flight model of the Il-114-300. In addition, the Ilyushin Design Bureau began to create a second prototype based on serial slip-less
technology
.