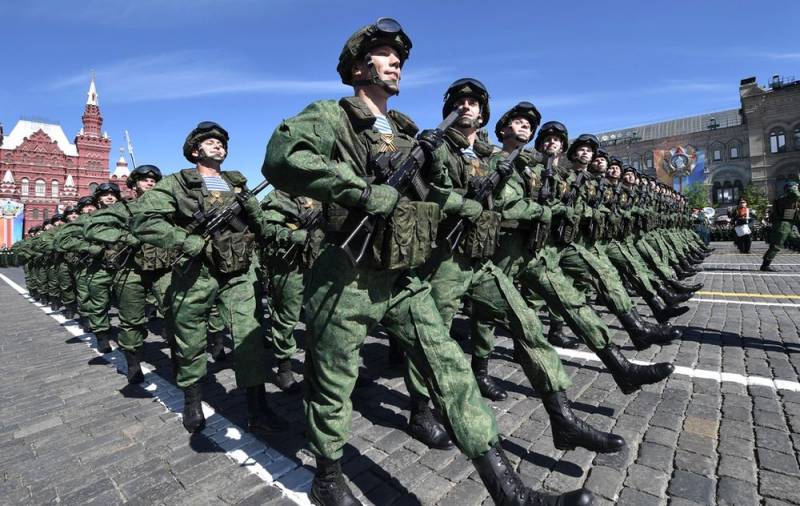 Since the 90s, the army of modern Russia has never been at such a high level of its combat capabilities as it is now. This is reported by several Western media at once, referring to the report "Assessment of the Russian modernization of the armed forces" of the International Institute for Strategic Studies (IISS) in London.
The IISS analysts who have been doing research related to the military since 1958
political
conflicts and arms control, they believe that the RF Armed Forces have undergone a serious transformation over the past quarter century. The report notes that the Russian ground forces have become much smaller in number, but at the same time more agile and effective. They are the most numerous branch of the army, equipped with a variety of weapons,
technique
and ammunition, writes Bloomberg.
Great progress has been made in the modernization of rocket and cannon artillery, including self-propelled ones, as well as OTRK. The outdated Tochka-U were replaced with the new Iskander-M, which increased the combat power and capabilities of the Russians. The introduction of unmanned vehicles and the latest control systems made it possible to further enhance the strike potential.
Intelligence, communications, rear, air defense, electronic warfare, RCB protection units and engineering troops are also being updated at a rapid pace. According to analysts, the Airborne Forces and the MTR are a key component of Moscow's rapid response to the changing situation in the world, Die Zeit newspaper writes.
Russians in full alert
- they state.
Experts clarify that the active modernization of the RF Armed Forces began after the 2008 Georgian-Ossetian conflict. They are now at the peak of their combat effectiveness since the end of the Cold War. The increase in their combat readiness is associated with frequent exercises and the acquisition of real combat experience.
Now the RF Armed Forces are a powerful tool that Moscow is ready to use or threaten with its help to others
- explained in the document.
They also noted the success of the Russians in upgrading their country's nuclear potential, rearmament and re-equipment of the Aerospace Forces and the Navy.