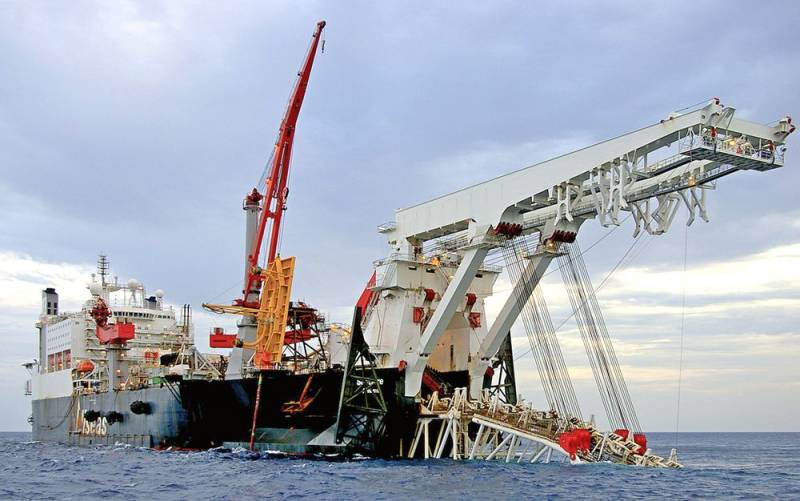 The Danish Energy Agency (DEA) has made the final decision on the Nord Stream 2 gas transmission project. The agency has issued a permit to Nord Stream 2 AG, the pipeline operator, for its further operation on the Danish continental shelf. This is stated in a statement published by the government agency.
The only thing left for Nord Stream 2 AG is to fulfill its obligations for the safe operation of the pipeline. To do this, it is necessary that at least one, and preferably both, pipelines pass the necessary checks and tests. But this will only be possible when the line is fully completed and the commissioning process begins.
Copenhagen in the fall of 2019, when it issued a building permit, indicated these conditions. Then the DEA explained that it is extremely important for his future work. However, this is well understood not only in Denmark, but also in Russia, which has colossal experience in the construction of gas pipelines, where each pipeline must undergo appropriate tests before being put into operation.
Note that in the summer of 2020, the House of Representatives of the US Congress unanimously approved an amendment to the bill on the US defense budget for 2021, which provides for the introduction of sanctions against individuals and companies contributing to the implementation of the Nord Stream 2 and Turkish Stream projects. All that remained was to vote for the bill itself, submit it to the Senate and wait for President Donald Trump's signature. The restrictions were supposed to come into effect on October 1, 2020, along with the new fiscal year in the United States.
However, some lawmakers got so carried away by the campaign rhetoric that they decided at the same time to rename the US military bases, named after the famous Confederate Southerners. On this issue, no compromise could be reached and debate on the bill on the US defense budget for 2021 was suspended until November 3, 2020, i.e. before the day of the presidential election to avoid unnecessary speculation.