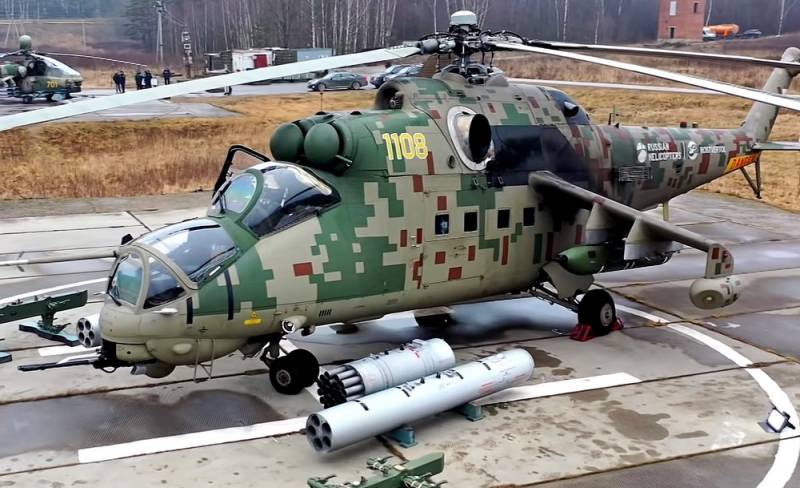 The upgraded version of the Russian Mi-35P transport and combat helicopter, called Phoenix, has successfully passed flight tests. The new version of the helicopter became completely digital and significantly surpassed its predecessor.
It should be noted that earlier the "palm" was held by another representative of the Soviet helicopter industry. The product 240 or Mi-24 turned out to be so successful that about 3 dozen modifications were created on its basis.
In addition, operational and
technical
the flexibility of the Mi-24 Crocodile, combined with an attractive price, made it extremely popular with foreign customers. At the peak of its popularity, our helicopter was in service in 63 countries. But alas, sooner or later it all ends.
The hopelessly aging Crocodiles were replaced by the ultramodern, fully digital Phoenix. The main feature of the updated Mi-35 was the ability to install any weapon on it without major changes. It is enough just to add an additional software module that connects the new weapon with the sighting and navigation system and the suspension lock.
By the way, in addition to the mobile gun mount GSh-23, the Mi-35P is capable of using a wide range of weapons, both unguided and high-precision, including at night.
The Ukrainian engines, which were previously equipped with the Mi-35, were replaced with power plants from JSC "UEC-Klimov", which allows the machine to develop cruising and afterburner speeds up to 260 and 335 km / h, respectively.
At the same time, in the process of creating a new machine, our engineers were guided by the principle of maximum unification, which in the future will allow it to be serviced by the same technical personnel as the Mi-24.