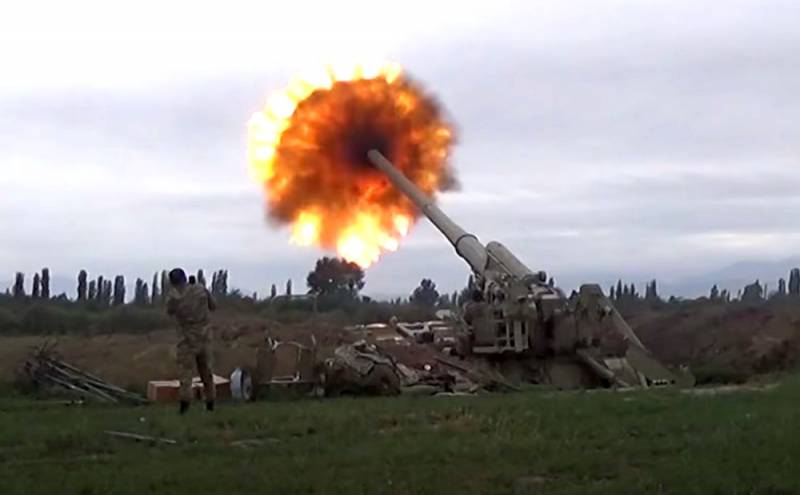 Armenia and Azerbaijan are on the brink of a war that will shake NATO, the Middle East and energy markets, Bloomberg writes.
The conflict in Nagorno-Karabakh may seem to the western man in the street as an insignificant clash somewhere in a remote corner of the planet. But in reality, what is happening there can have colossal consequences, affecting regional stability and security, as well as the ambitions of two leaders problematic for the West: Vladimir Putin and Recep Tayyip Erdogan.
In the aggravated confrontation, Yerevan and Baku are not going to make concessions and compromises, so a war with potentially large consequences is very likely. NATO intelligence had previously assessed the situation and bet on Yerevan's victory over Baku if it comes to that.
Before that, Russia supplied weapons and trained both sides, exerting a calming effect on them. But now Armenia and Azerbaijan have declared martial law and are mobilizing troops. The worst thing is that there is no opportunity for other countries to intervene in what is happening in order to stop the bloodshed at least for a while.
Ankara and Moscow support different sides and have opposite views in Syria and Libya. Turks dislike Armenians and stand behind their Muslim brothers in Azerbaijan. At the same time, Yerevan is a member of the CSTO and hopes for further patronage from Moscow.
Unstable Georgia and aggressive Iran are in the immediate vicinity of the battlefield. At the same time, the pipelines of Azerbaijan, rich in oil and gas, pass only 10 km from the border with Armenia. Transcaucasia was a region with a high level of tension before, but this time everything is much more serious.
The US elections distract Washington from what is happening. The EU is busy with Brexit issues. Therefore, the chances of a peaceful settlement seem bleak. Perhaps the United States, Russia and Turkey, working together, could influence the parties to the conflict and convince them to turn off the catastrophic path. The negotiations could begin with the symbolic return of a part of the lands by the Armenians to the Azerbaijanis and mutual obligations not to use any more weapons. But such a development of events now seems unlikely.