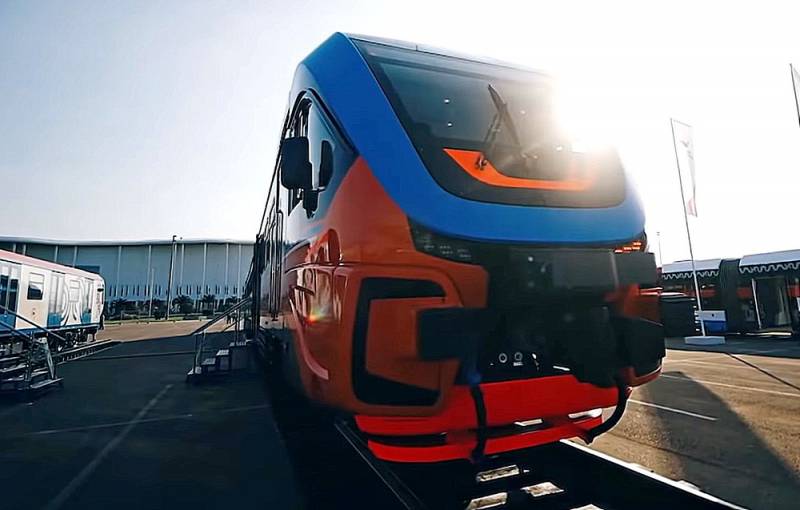 Hydrocarbons and gas are the backbone of modern civilization. Our country is rich in these minerals, so it is not surprising that they account for a significant part of exports.
However, last year the share of mineral fuel in Russian exports was 51%, which is significantly less than that of many oil-producing states. Therefore, it would be unfair to say that Russia gives the world only hydrocarbons.
Let's start with nuclear energy. There are only a few countries in the world capable of building nuclear power plants, and here Russia surpasses all its competitors in terms of the number of foreign customers.
Our transport engineering is not lagging behind. Russian cars and locomotives are supplied not only to post-Soviet countries, but also to Eastern Europe, Latin America, Asia and even Africa.
If we talk about the military-industrial complex, then in terms of supplies we are second only to the Americans. Moreover, it is weapons that are considered the most technologically advanced embodiment of progress.
Our foodstuffs are also in great demand, the export of which is 1,5 times higher than that of weapons. We are the first in the world to supply wheat, but Russian oils, fish and seafood are no less popular.
In the field of IT, we also have everything you need: a search engine, mail services, browsers, social networks, national domains and world-class antivirus tools. All of the above is available to any user on the planet.
At the same time, in the field of mobile games, our products occupy the first lines of ratings, and Russian services for calling a taxi and delivering goods are very popular in many countries.
But that's not all. Russia is one of the few states that has independent access to space, which it shares with other participants. Our share of the global space launch market is 22%.
And finally, it is also important that mobile devices all over the world use data from our GLONASS navigation system, and images from Russian satellites allow collecting data on climate change and tracking other important processes occurring on the planet.