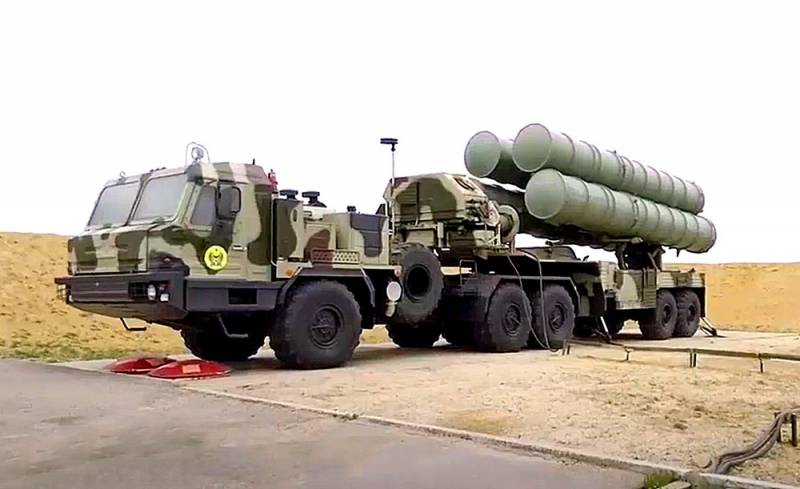 The conflict between Armenia and Azerbaijan in Nagorno-Karabakh may be the first time when the S-300 air defense system will be used in hostilities by both sides, writes Military Watch.
Over four decades, the S-300 have evolved significantly, so assessing their capabilities, as well as comparing characteristics, can give an idea of ​​which side will gain an advantage in the event of further escalation.
Yerevan has 5 divisions of still Soviet S-300PTs with 12 launchers in each. It is a reliable air defense system,
incoming
in the top five weapons systems of Armenia, which should be feared by the Azerbaijani Air Force, because they consist of 29 outdated MiG-15s of the same era. Armenian S-300PTs are equipped with 5V55KD missiles with a range of 90 km. They have a semi-active radar homing mode, a speed of Mach 3,35 and a warhead weighing 133 kg. The S-300PT complex can work simultaneously on 6-12 targets.
In turn, Baku is armed with 2 S-300PMU-2 "Favorite" divisions with 8 launchers in each. These air defense systems are 15 years younger than their Armenian "brothers" and
technological
the gap between them is very noticeable. S-300PMU-2 can hit targets at a distance of up to 250 km with their 48N6U2 / SA-10E missiles, of which Azerbaijan has at least 112 units. These missiles can intercept targets at Mach 5,9, have a warhead weighing 180 kg and are better at countering electronic warfare. One S-300PMU-2 complex can simultaneously hit up to 32 targets.
Thus, the Azerbaijani S-300PMU-2 are significantly superior to the Armenian S-300PT. In this air defense segment, Azerbaijan's advantage is undeniable. However, each country has other remedies besides the above.
Armenia will no doubt rely on its Su-30SM fighters and their missiles. In addition, Yerevan has a number of Buk-M2 and Tor-M2KM air defense systems. At the same time, Azerbaijan has upgraded by Belarus 54 S-125-2TM "Pechora-TM" launchers, 4 S-200 launchers, 18 "Buk-M1-2" / "Buk-MB" launchers, 8 "Tor-M2E" launchers, 2 batteries of the Ukrainian-Belarusian Т38 "Stilet". Baku also has 1 division (9 launchers) "Barak-8" and an unknown number of Spyder air defense systems (both made in Israel). In this regard, the Azerbaijani air defense system looks more impressive than the Armenian one.