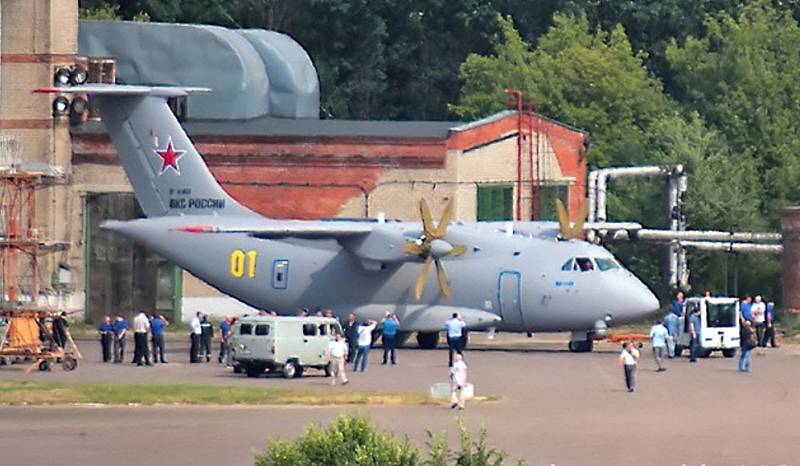 It seems that the designers from the "Aviation complex. S. V. Ilyushin "figured out how to solve the problem of" overweight "in the promising Il-112V. According to a report from the "Army Standard" publication, the mass of the new-generation domestic military transport aircraft will be reduced by removing minor structural elements.
The publication says that a light transport may lose metal covers that cover the power plant and fairings of the niche into which the chassis is "retracted". At the same time, experts emphasize that such a decision will not in any way affect the strength characteristics of the aircraft.
Recall that the project of a light transport aircraft, codenamed Il-112, was proposed in the mid-90s. Initially, it was a shortened version of the Il-114. However, later this index passed to a completely different aircraft, called the Il-112V. Its development started in the early 2000s.
Until 2014, the project was suspended several times due to insufficient funding. At the same time, in May 2011, the Ministry of Defense completely abandoned the Il-112V in favor of the An-140.
In 2014, the Russian military department and the Aviation Complex im. SV Ilyushin "signed a contract for the development of the Il-112V. The first flight of the light transport took place in March 2019. Later it became known that its current weight exceeds the design one.
It should be noted that the serial production of the Il-112V is a priority task of the state program for the rearmament of the RF Armed Forces. It is assumed that the first batch of new transport aircraft for the Aerospace Forces will consist of 30-35 vehicles.