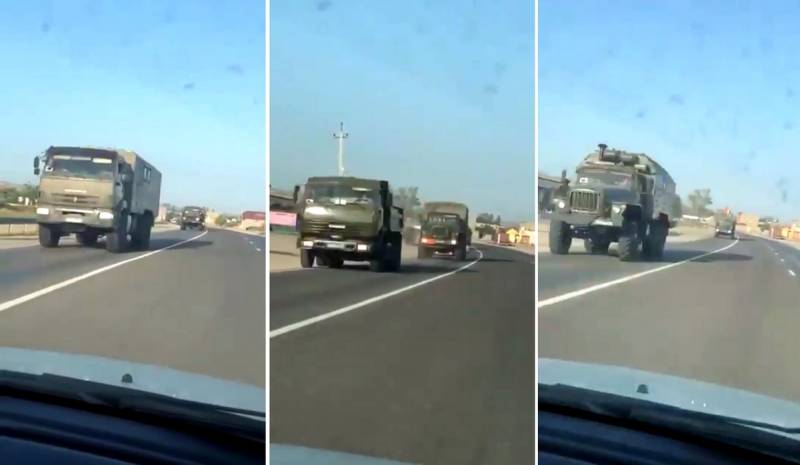 In social networks, reports are multiplying that Russian military units are being pulled towards the Russian borders in the Caucasus. Pictures show movement
equipment
RF Armed Forces in Volgograd and Dagestan - military vehicles are heading towards the south.
The opinions of eyewitnesses are not so unambiguous - many hint at a fake and are not sure about the seriousness of the intentions of the Russian Ministry of Defense. Others are very serious about the movement of equipment in anticipation of a possible aggravation of the combat situation in the Caucasus region.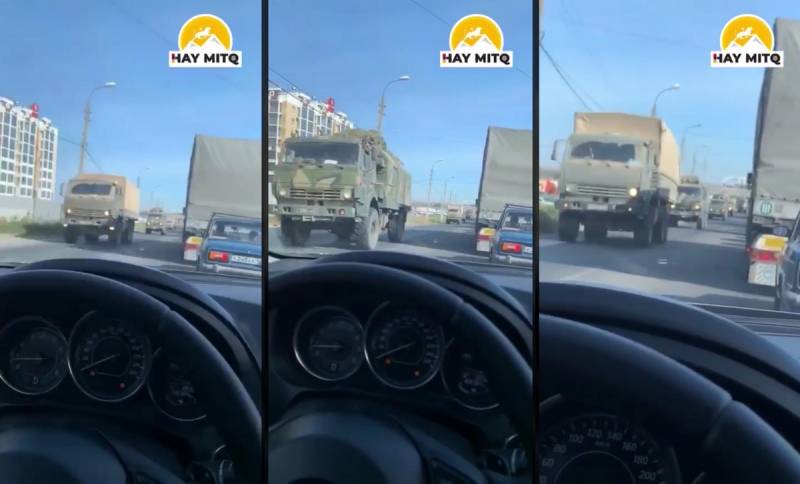 In addition, on September 29, the Russian Aerospace Forces transferred two (according to other sources - four) Tu-22MZ bombers (callsigns 02773 and 02779), as well as an Il-76 86825 transport aircraft from Shaikovka to the air base in Engels, closer to the Caucasus region.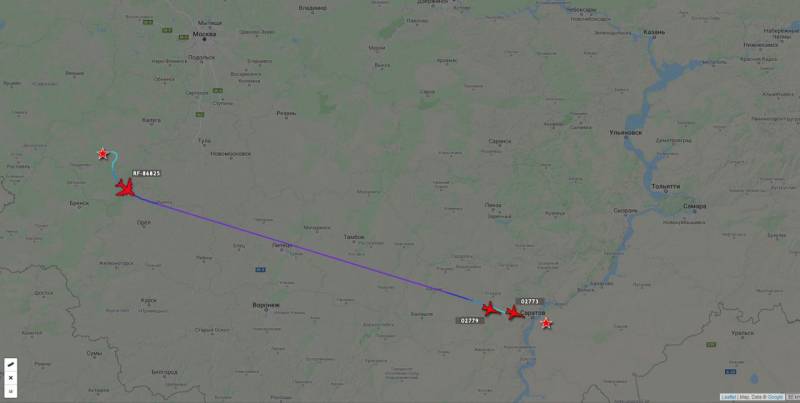 Meanwhile, on the night of September 29, hostilities continued in Nagorno-Karabakh - the sides are actively using heavy weapons.
On September 28, Yerevan accused Ankara of shooting down an Armenian Su-16 by an F-25 fighter. However, the head of the public relations department of the administration of the Turkish president, Fahrettin Altun, denied this information. The head of the press service of the Azerbaijani military department, Colonel Vagif Dargyahli, also spoke about the inconsistency of the reality of the information about the attack by the Turks of the attack aircraft of the Armenian Air Force.