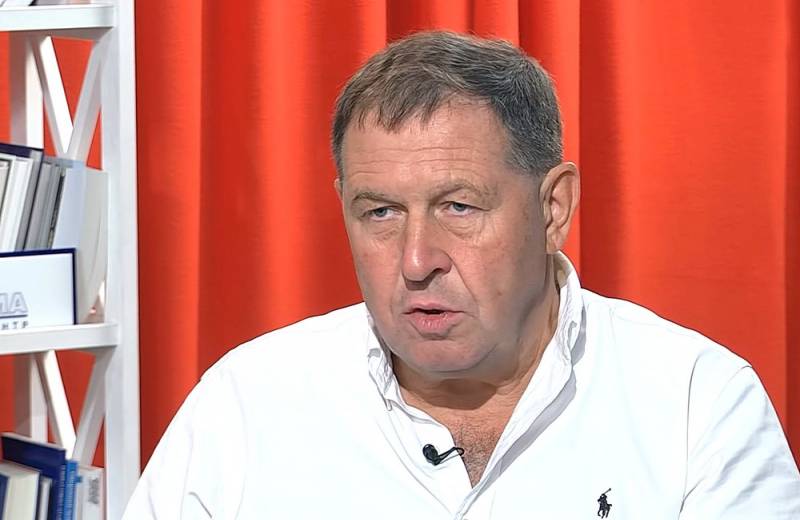 You must always be respectful of your enemies. At the very least, you shouldn't underestimate them. I have been accustomed to this since childhood. Soviet childhood. Then there were a lot of films about the war, and we watched them with gusto. There, our people always defeated the fascists, and the fascists were somehow funny, weak, caricature or something. Or faceless, one gray mass, some kind of common black evil, which we are one left. Or not one, but two, but by the end of the film they were sure to win. Therefore, the film "Seventeen Moments of Spring" became such a revelation for me, where the Nazis appeared as real opponents worthy of us, with all their pluses and minuses. Maybe even in terms of the pluses, Tatyana Lioznova overdid it, but the film was remembered by many, passing into the category of cult. Dispersed into quotes and anecdotes, becoming part of our historical code.
That is why I am forced to watch videos and speeches of our recorded enemies in order to understand their logic of thoughts and to look at the situation from their side. Believe me, the pleasure is not pleasant. Sometimes it just turns out. But sometimes common thoughts come across. It is not necessary to initially write down all enemies as idiots. This is how I ended up in an interview with Andrey Illarionov, a former adviser to Putin, to a Ukrainian Internet channel. I'll attach a video, but I'm pretty sure none of you will watch it. I myself was only half enough.
It was a sad sight. I still assumed that the former adviser to Putin, and after all, they do not take anyone there, possesses a great IQ. Well, just by definition, a person cannot stop like that in his development. However, it turned out that it can. It seems that Illarionov froze at some minus mark within his paradigm of denial of Putin's "anti-popular" regime, does not see what is happening and cannot give it a real assessment, becoming a hostage of his past predictions that the regime will sooner or later fall and we all witness it end. So far, I am watching the end of Illarionov himself, as a thinking unit. Starting with the assessment of the rebellion and revolution, and ending with the 15 billion dollars with which Putin tried to bribe Yanukovych, but the people did not allow it.
I just want to ask a respected "expert", why is 15 billion from the Russian Federation worse than 1,5 billion from the EU, for which you have to humiliate yourself and crawl on your knees, begging for these handouts and fulfilling all the requirements of Western curators, not even curators, but puppeteers? For his billions, Putin, at least, did not demand an increase in tariffs and utilities, shutdown of factories and plants, the introduction of foreign (Russian) supervisory boards in all state monopolies and the devaluation of the national currency. But we will not hear an answer, because for Illarionov all the money from Putin is "bloody" or stained with blood, and all the money he gets for all this nonsense is all clean, green, smells of printing ink, with such handsome American presidents.
The degradation of the "expert" was especially evident in his definition of rebellion and rebellion.
A rebellion cannot end in failure, otherwise its name is different.
Is that what he meant to say? Anyone got it? It is clear that history is written by the victors, and therefore all their rebellions are called revolutions, and all failed revolutions are called riots and riots. I think that the Kronstadt mutiny of March 1921, defeated the insurgent sailors of the Kronstadt garrison and the residents of the city who joined them, opposed the dictatorship of the Bolsheviks and the
policy
"War communism" would be called a revolution, and the events of October 1917 would be called a Bolshevik mutiny. Although the classic definition of revolution sounds like
a radical, radical and qualitative change in socio-political relations, leading to a violent change in the social system.
Everything else that does not lead to a change in the political formation is a rebellion, riot, uprising, regardless of the number of participants and the blood shed in this case. Therefore, the "revolution of guiding", or as I call it - "revolution of losers", is not a revolution at all, but a coup d'etat, rebellion, uprising, since it did not lead to any change of formation, some oligarchs were exchanged for others, that's the whole difference ... In general, apparently, we came across a very cool "expert". How did he advise Putin, I can't imagine ?!
All his rantings about Moscow's interference in the elections in Belarus, joint maneuvers and pulling troops to the borders, are nothing more than delirium of the inflamed consciousness of a person trying to manipulate facts and pull an owl onto the globe. Determining the number of those who voted for Tikhanovskaya and Lukashenko using pictures of demonstrators from the Internet is generally an epic trash! The "expert", apparently, does not know that the passive majority does not go to the demonstration, it has voted and they have had enough, representatives of a noisy minority usually come out to protests. What we observed in Ukraine. And Belarus is no exception here either.
And these people are teaching us how to live ?! It is on them that all the network hamsters and beloletochniki in Russia check their political clocks. Now it's clear why they are failing. He is completely in vain eating his overseas bread. Although no one is going to put it in the closet, the Moor has not yet done his job, the Moor is being prepared for March 17, 2024. That is, while the planning horizon of Andrei Illarionov is 4 years, even if Biden wins (after all, Sleeping Joe will not go for the second term, and who will sit in the Oval Office after, only God knows). And although the Ukrainian presenter, with poorly concealed servility, looked obsequiously into his mouth, she can see, using the example of her own country, what such advice leads to. He can see, but no conclusions can be drawn, these useful idiots are to blame for everything. The trouble with this country is that the morons who have seized power in it, not only from strangers, from their own mistakes, cannot learn anything. And I, since I am in the same boat with them, although I understand that it is rushing into the abyss, to my regret, I also cannot change anything.