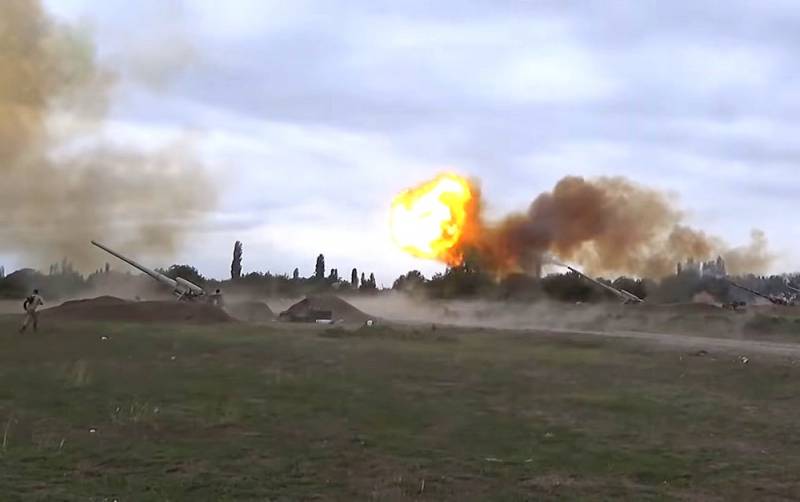 While the Armenian-Azerbaijani conflict in Nagorno-Karabakh was smoldering, Moscow, according to the Stockholm Peace Research Institute (SIPRI), earned about $ 100 million annually from arms sales to Yerevan and Baku, and as a bonus it occupied the position of an arbiter. Aggravations in the region have happened before, but it is difficult to say how it will be this time, since Ankara has actively intervened in the situation in the region.
Russia has good relations with both Armenia and Azerbaijan. As for Turkey, everything is much more complicated here.
Economic
ties between Moscow and Ankara are developing normally. However, in political terms, there are certain misunderstandings between the two countries in the Middle East and North Africa, and now the Transcaucasia, which is an important market for Russian goods, has been added to this list.
The Turks are openly pushing Azerbaijanis to war with the Armenians, and a new round of confrontation in Nagorno-Karabakh shows that this outbreak will not fade away quickly and can flare up a real fire of war. Baku, incited by Ankara, rejects any negotiations and declares war to a victorious end, until the whole of Nagorno-Karabakh returns under its control.
But Russia does not need a large-scale war between Armenia and Azerbaijan, since Moscow will have to find additional funds for defense in times of crisis caused by the COVID-19 pandemic, which will result in an extra burden on the budget. Exchanges have already reacted to what is happening, the Russian currency fell from 78 to 79 rubles. for the dollar.
The ambitious and in recent years very aggressive Ankara has also suffered. The Turkish currency has depreciated significantly. The value of the bonds of Azerbaijan and Armenia, denominated in dollars, literally collapsed after investors realized that this would not be "trampling on the border" in Nagorno-Karabakh.
Russia is not obliged to fight for Nagorno-Karabakh, even considering that Yerevan is a member of the CSTO. This region is not part of Armenia. At the same time, it will be possible to calculate the funds allocated for strengthening the defense capabilities of Russia and Armenia, but it is much more difficult to determine how much the violation of trade and economic ties and other costs will cost. If a war breaks out between countries, it will inevitably affect supply chains and prices.