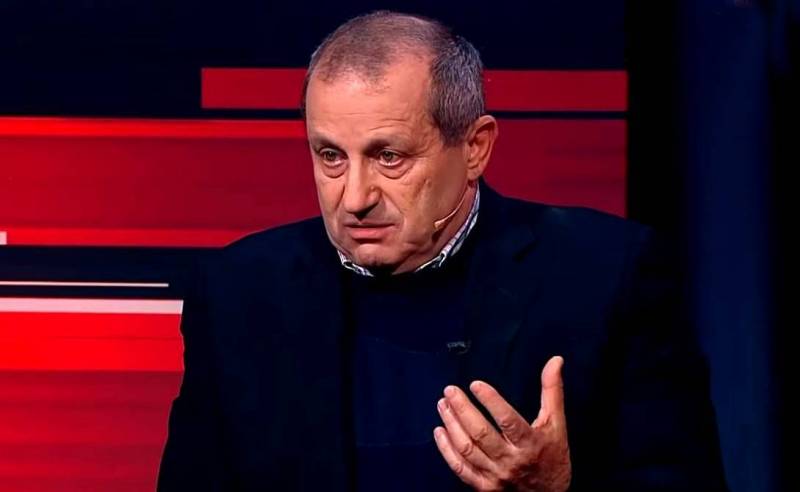 The coming to power in Armenia of Nikol Pashinyan and the forces behind him led to a revision
policy
Baku and Ankara to Yerevan. Turks and Azerbaijanis saw a decrease in the level of support for Armenia from Russia. This was stated on the air of the program "Evening with Vladimir Solovyov" on the TV channel "Russia 1", political scientist, ex-head of the Israeli special service "Nativ" Yakov Kedmi.
He explained that the emergence of the conflict in Nagorno-Karabakh is associated with the long-standing enmity of the peoples of the Caucasus. But recently, attempts to reorient Armenia to the West, tearing it away from Russia, have become increasingly important. This led to the weakening of the Armenian state, because the main strength of Yerevan was that Moscow was behind it.
Russia cannot allow foreign troops to enter Armenia. At the same time, Russia cannot defend Karabakh for it. If the Armenian army has no strength, they will lose Karabakh. And let them say thanks to themselves and to those who turned their backs on Moscow
- considers Kedmi.
The expert specified that the Armenian army used to be strong, but thanks to the intervention of instructors from the United States, it weakened. He is not sure that the Armenian Armed Forces are capable of effectively conducting military operations.
Earlier, the Armenian army marched across the Azerbaijani land, capturing it, and not vice versa
He pointed out.
But now Armenia is in a situation where Azerbaijan is able to take Nagorno-Karabakh from it by force. And no one can stop this. Russia will not get involved in this conflict for the reasons described above.
They made the porridge themselves, so take it out yourself!
- The expert added.
In his opinion, Russia must achieve two goals. The first is for Armenia to preserve its territorial integrity (Nagorno-Karabakh is not a part of this country). The second is to prevent the Turks from achieving the deployment of their military bases in Azerbaijan.
Azerbaijanis are Turkish people. It's like Belarusians - Russian people
- noted Kedmi.
The political scientist explained that Azerbaijan is the closest country in spirit to Ankara. But Baku has its own problems and does not want to be part of Turkey there. Azerbaijanis defend their dignity and independence.