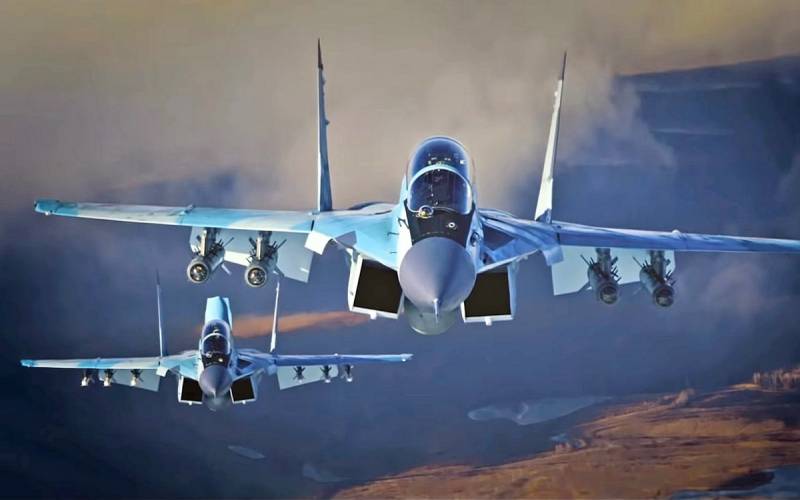 Russia will help Armenia to strengthen its air force, and at the same time will sell its combat aircraft to Azerbaijan. Moscow is ready to arm both sides of the conflict in Nagorno-Karabakh, Military Watch writes.
Another outbreak of long-standing confrontation between Armenia and Azerbaijan will lead to an increase in defense spending of these countries. Yerevan maintains closer ties with Moscow, purchasing mostly Russian weapons. The country is a member of the CSTO, participates in joint exercises and hosts a Russian military base on its territory. There is no doubt that Armenia will turn to Russia for new purchases.
At the same time, Baku, concerned about the plans of Yerevan and Tehran to modernize their air forces, showed great interest in acquiring modern aircraft from Moscow. This is due to the fact that two close partners of Azerbaijan - Israel and Turkey - are unable to meet all of its defense needs due to their limited capabilities. They simply do not have certain sectors of the military-industrial complex, in particular, aircraft construction. Therefore, Russia, most likely, will become a source of replenishment of the Azerbaijan Air Force's fleet.
Now Baku relies on Soviet-made combat aircraft, which are 30 years old or more. There are 19 Su-25 attack aircraft, 13 of which were "supplied" by Georgia, and 6 - by Belarus, as well as 15 MiG-29 fighters, which were "supplied" by Ukraine. All these aircraft appeared in Azerbaijan in the period 2002-2012.
At the same time, Yerevan has access to Russian aircraft of the "4+" generation. The country's Air Force has 4 heavy Su-30SM fighters, with plans to purchase 8 more units. The operation of the fleet of 12 such high-class aircraft will significantly enhance the country's defense capability.
Azerbaijan reported back in April that its pilots conducted test flights in Russia, including on the newest light MiG-35 fighters of the 4 ++ generation. However, later, Baku announced that it was considering the purchase of heavy Su-35 generation "4 ++". The indecisiveness of Azerbaijanis is due to the fact that they want to get a decisive quality advantage over the Armenians.
Considering that Baku already has MiG-29s with the appropriate infrastructure and trained personnel in service, the acquisition of the MiG-35 would be the best decision. Their operation and cost are much lower than that of the Su-35, and the theater of possible military operations in the region is relatively small.