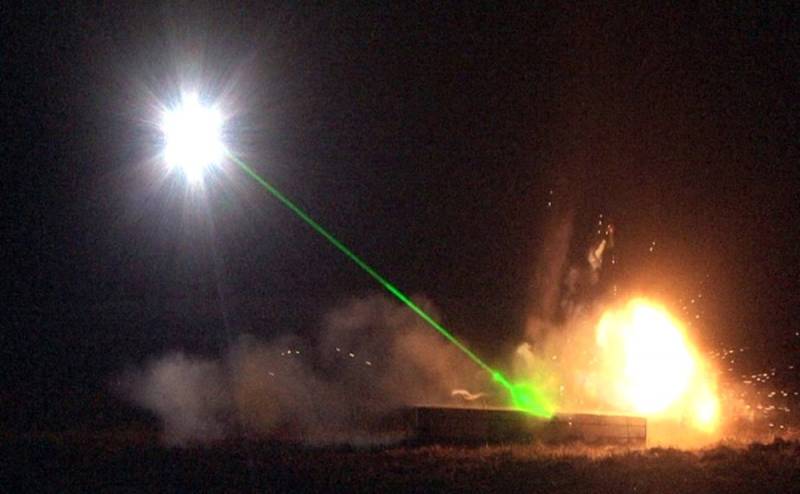 The Pentagon plans to clear airfields with lasers. It is for this purpose that the US Air Force placed an order with Parsons for the supply of armored vehicles equipped with laser modules. According to C4ISRNET, the contract is worth $ 40 million.
The development of armored vehicles with a laser module began in 2015. The project was named RADBO. The basis of the new demining tool was the Cougar MRAP armored car with increased protection against mines and improvised devices, equipped with a 3-kilowatt laser system. The latter is capable of detonating mines and improvised explosive devices from a distance of up to 300 meters.
In addition, the armored car received a robotic manipulator that lifts and holds loads up to 22,6 kg, infrared cameras, autonomous control systems and two additional power generators.
Under the current contract, the US Air Force plans to receive 13 of these armored vehicles. At the same time, the use of lasers by the American army is not limited to demining. In the spring of this year, the shipboard installation LWSD Mk.2 Mod.0 was tested, which, during testing, successfully hit the UAV. In addition, we previously
wrote
that Lockheed Martin posted a video of an F-16 Fighting Falcon destroying Russian missiles using the latest TALWS laser system.