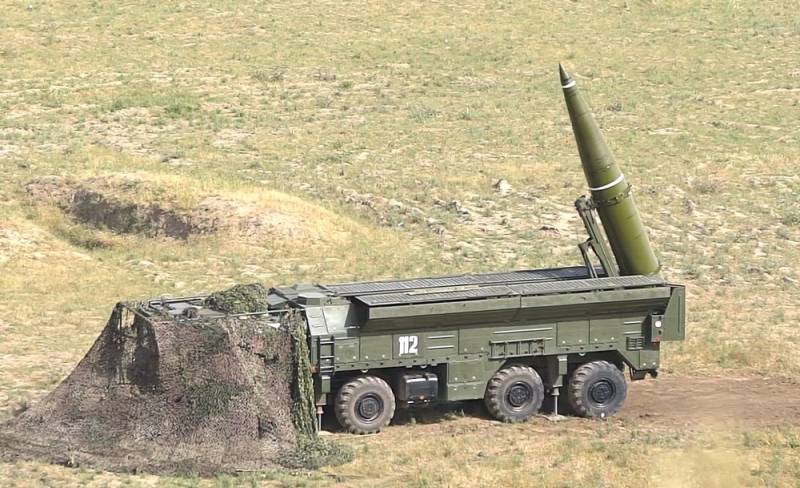 Yerevan will meet the appearance of the F-16 of the Turkish Air Force in Nagorno-Karabakh with a strike from the Iskander-M OTRK in service with the Armenian army. About it
RIA News"
said Armenian Ambassador to Moscow Vardan Toganyan.
If the sword of Damocles in the form of Turkish F-16s hangs over the people of Nagorno-Karabakh, all measures will be taken, including the Iskander. The Armenian Armed Forces will have to use their entire arsenal to ensure security
- explained Toganyan.
The diplomat specified that the Armenian side still has enough air defense means to counter the Turkish and Azerbaijani UAVs. The ambassador added that in the event of a shortage of weapons, Armenia will turn to Russia for new supplies, but there is no such need yet. He recalled that Yerevan and Moscow are allies in the CSTO and the leaders of the two countries have already talked by phone, coordinating their positions.
There is no talk of external military assistance to Armenia yet
- stressed Toganyan.
In turn, the representative of the Armenian Defense Ministry Artsrun Hovhannisyan confirmed at a briefing to journalists in Yerevan that, if necessary, the Armenian military will use Iskander-M OTRK and Su-25 attack aircraft (there are 15 pieces).
In his opinion, it is inappropriate to discuss the expediency of using this or that weapon when it comes to protecting the country.
It is not always appropriate to speak or comment in advance. The military will consider the use necessary when it is consistent with the logic of warfare. That is, when the need arises, they will definitely apply
- summed up Hovhannisyan.
We remind that the conflict between Armenians and Azerbaijanis has been going on since February 1988, when the Nagorno-Karabakh Autonomous Region announced its secession from the Azerbaijan SSR. 27 September 2020 Azerbaijan
made another attempt
return Nagorno-Karabakh to its structure.