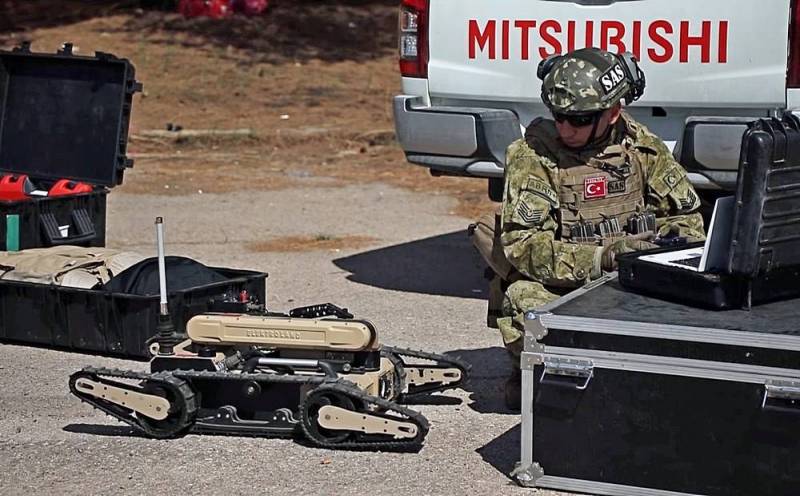 Turkey's actions to support Azerbaijan in the conflict of the latter with Armenia in Nagorno-Karabakh and in border conflicts between the two countries is an opportunity for Ankara to show the strength of its ambitions to Europe, writes the German newspaper Die Welt.
Militant rhetoric
Erdogan's support for Baku is not just empty words. This is known from the actions of Turkey in Syria and Libya, where the Turkish President is realizing his foreign policy aspirations to create a "new Ottoman Empire."
Azerbaijan supplies Turkey with cheap gas, and the conflict between Baku and Yerevan is a convenient excuse for Ankara to protect an ally and demonstrate the strength of its foreign policy ambitions backed up by weapons. Turkey shows that its voice sounds loud enough in the Caucasus as well.
Here she may come into conflict with the interests of Russia, which supports Armenia, but this does not frighten the Turkish leader - the confrontation between Ankara and Moscow has long been taking place in Syria and Libya. Putin is not interested in an open conflict with Erdogan, his goal is an unstable Nagorno-Karabakh with the ability to sell weapons to all belligerent parties.
Threatening Armenia and supporting his Azerbaijani satellite, the President of Turkey once again conducts
policies
intimidation.
The war in Nagorno-Karabakh is a demonstration of its power, addressed to Greece and all of Europe
- believes Die Welt.
Turkey is in conflict with Greece and the EU over gas fields in the Eastern Mediterranean. By actively interfering in the Armenian-Azerbaijani affairs, Ankara demonstrates that it is capable of going very far in achieving its goals.