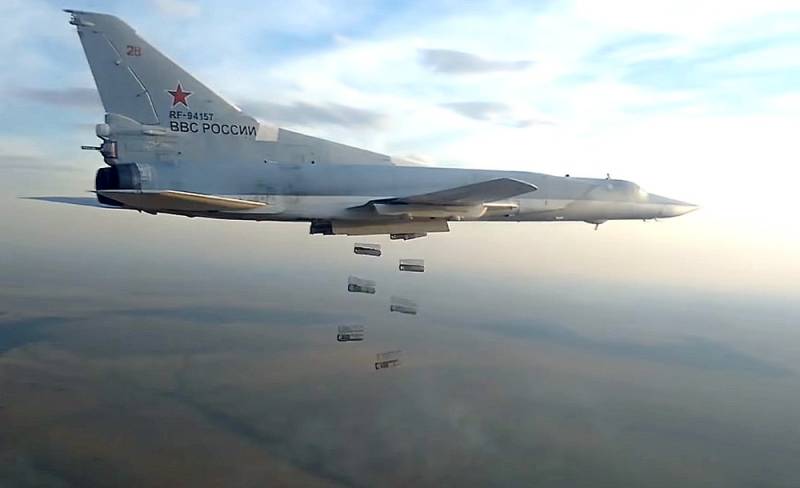 Washington practically does not hide that it is preparing for an armed confrontation with Moscow, especially if we consider this issue in the context of the flight in early September of the American B-52H Stratofortress bombers in the skies of Ukraine. At the same time, the Americans did not even begin to keep secret the fact of practicing massive attacks on Sevastopol, Rostov-on-Don, Krasnodar and Sochi.
This rather insolent attack by the Americans was later parried by Russian long-range aviation. Strategic missile carriers Tu-160 twice passed over the borders of Belarus, and six Tu-22M3 demonstrated large-scale bombing during the exercises "Slavic Brotherhood-2020".
Russian missile carriers flew over potential theaters of possible military confrontation between the United States and the Russian Federation. The combat aircraft of Russia participating in the operation are capable of carrying about 40 tons of high-precision missiles on board. At the same time, Russian bombers could keep at gunpoint the NATO contingents stationed in the Baltic states, American missile defense facilities in Romania and Poland, as well as NATO headquarters in Mons (Belgium).
This signal, sent by Moscow to Washington, clearly indicates that the potential of Russian strategic aviation is quite sufficient to promptly stop the threat in the event of a conflict in the European theater of operations.