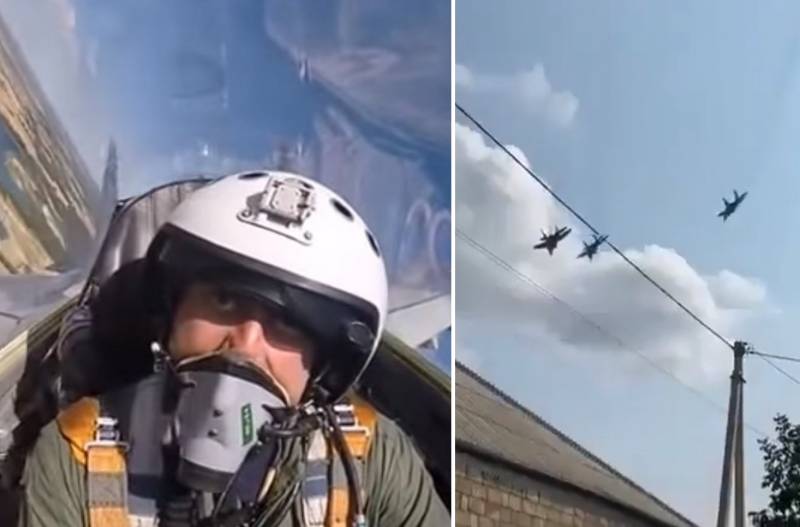 Three MiG-29 fighters of the Russian Aerospace Forces were spotted in the skies over the Armenian capital. Thus, Russia clearly demonstrates its allied commitments towards Armenia in the context of the escalated military conflict between Yerevan and Baku.
Russian aircraft controlling the skies over Yerevan are assigned to the 102nd Order of Alexander Nevsky, a Russian military base with garrisons in Gyumri and Yerevan. The military facility is equipped with S-300V anti-aircraft missile systems (988th anti-aircraft missile regiment), MiG-29 fighters, Mi-24P and Mi-8MT helicopters (part of the 3624th air base, Erebuni airfield near Yerevan). The personnel of the base is about 4 thousand people.
Meanwhile, according to sources, Turkey has opened two points for hiring militants in Syria to send them to Azerbaijan. This is reported by the Kurdish edition of the Afrin Post. Moreover, at the points organized in the schools of Azhar Afrin and Amir Gobari, there are queues of those wishing to join the ranks of hired military personnel. This is probably due to a decrease in the wages of mercenaries fighting for Turkish interests in Libya. Earlier, sources of the Observatory for Human Rights (SOHR) released information on the arrival of militants controlled by Ankara in Azerbaijan from Turkey.
According to SOHR, Turkish mercenaries in Azerbaijan will receive about $ 1500-2000 per month. Officials in Baku and Yerevan have not yet commented on the data on the transfer of pro-Turkish militants from the SAR to Azerbaijan.