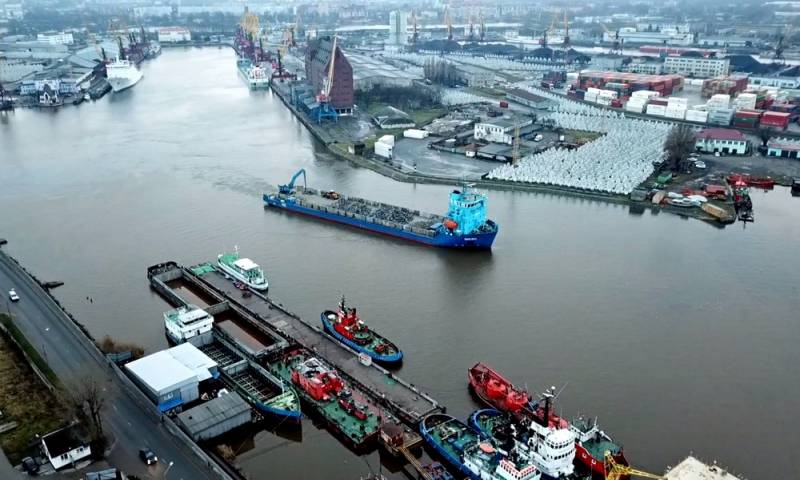 A few days ago, a route for the delivery of goods to Rotterdam from Xi'an, China, was launched through the Kaliningrad port. The launch of this trade route was planned for August, but was subsequently postponed. The last time containers arrived in Rotterdam from China were five years ago, and now it has been decided to resume this route.
First, goods from China are delivered by train through the territory of Kazakhstan. Then, in the port of Kaliningrad, they are loaded onto a ship delivering cargo to the German Mukran, and then the containers are loaded onto a train to Rotterdam.
On September 28, a train from Xi'an arrived in this Dutch city, and now from there, after unloading, it will again go to China via Kaliningrad - already with 35 containers of infant formula from Ireland. It is reported by the specialized portal Railfreight.
A train with Chinese goods for Europe will leave Xi'an next week. If the test shipments are successful, the product delivery route from Xi'an to Rotterdam and back will operate weekly.
Kaliningrad will play a key role in the new Silk Road route, which, to the envy of the Balts, increases the role of the Russian port in international trade. The priority of Russian ports is also emphasized by Belarus's plans to reorient its cargo flows from the Baltic ports to the Russian Federation. So, on the eve of Minsk announced the idea of ​​building a joint terminal with Russia in Ust-Luga.
Alexander Lukashenko announced plans to reorient Belarusian logistics to Moscow in response to the leaders of the Baltic countries rejecting the results of the presidential elections in Belarus, during which the current president of the country won a landslide victory.