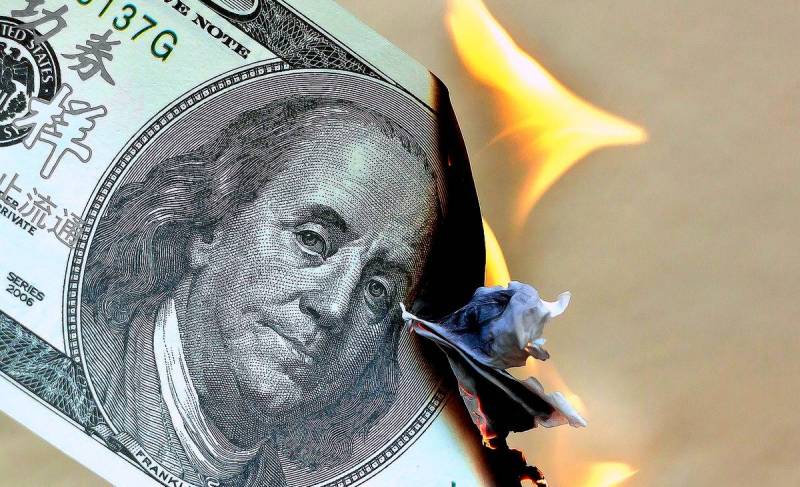 The American currency is currently in the early stages of a sharp decline. From May to August, the real effective dollar exchange rate (REER) fell by 4,3 percent - this figure is very important for inflation, trade, monetary
policy
and competitiveness
economics
USA. The American resource Project Syndicate writes about this.
The fall in the dollar is due to three main reasons: macroeconomic imbalances in the United States; the growing role of the euro and yuan as significant alternatives to the dollar; America's gradual loss of the aura of exclusivity that made its currency stable in the post-war period.
The level of net national savings is falling at an unprecedented rate - in the second quarter of this year it showed a value of minus one percent, which has not been the case since the crisis of 2008-2009. This is not least due to the increase in the federal budget deficit. In the long term, this will lead to a decrease in the US current account balance.
The country's Federal Reserve System has chosen a strategy of targeting average inflation - thus, zero interest rates will remain in effect. At the same time, in most countries, the fall in the exchange rate is solved by adjusting interest rates in the direction of their growth. This policy of the financial authorities in Washington increases the pressure on the falling dollar.
In other words, the dollar, which still remains overvalued, fell into a squeezing vice
- Project Syndicate experts say.
The US Federal Reserve is unlikely to remedy the situation any time soon - it is more focused on supporting the securities market than on countering inflation. Thus, the dollar is just beginning to fall.