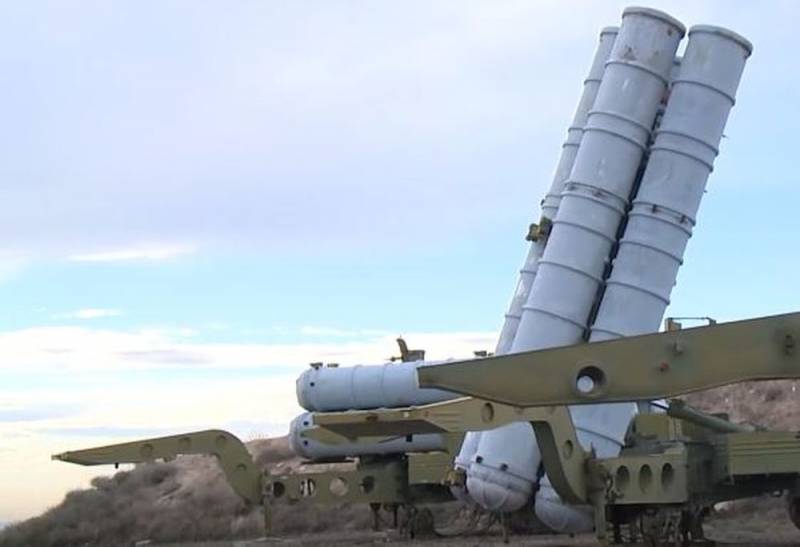 Azerbaijani media report that a kamikaze UAV destroyed one of the S-300 air defense missile systems of Armenia, which was located near the city of Goris on the border with Nagorno-Karabakh and "covered the sky". They claim that the airspace of Nagorno-Karabakh is now "completely cleaned up" for the Azerbaijani Air Force. But this is a very controversial statement.
It should be noted that the Ministry of Defense of Azerbaijan did not announce this case. In addition, as of 2017, the air defense of Armenia had 5 S-300V / S-300PS divisions with 12 launchers in each. And this, not counting the Buk-M2 and Tor-M2KM air defense systems. Therefore, it is frankly not clear what kind of "cleaned up" sky the Azerbaijani journalists are talking about.
At the same time, the Azerbaijani military department published several videos, which really demonstrate the destruction of a large number of Armenian armored vehicles and even a large ammunition depot with the help of UAVs. But there is no S-300, although there is an Osa air defense system.
At the same time, two Bayraktar TB2 Turkish reconnaissance and strike UAVs were spotted near the border with Armenia in Turkish airspace. Monitoring resources that monitor the airspace write about this.
The above-mentioned UAVs have been in this area for a long time, conducting surveillance in the interests of Baku, having appeared there even before the start of the "counter-offensive operation" of the Azerbaijani Armed Forces in Nagorno-Karabakh. At the same time, the Armenian air defense received an order from Yerevan to shoot down all objects that illegally cross the country's airspace.