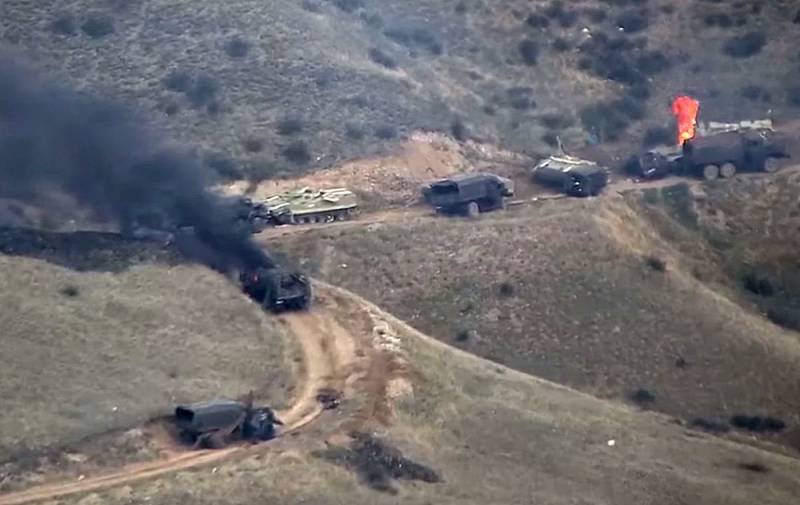 The Armenian Defense Ministry published a video of a broken military column of the Azerbaijani Armed Forces, which had previously been covered by Armenian artillery. The footage shows a group of armored personnel carriers trying to overcome defensive obstacles in hilly terrain with difficult terrain. The one in the vanguard is hit first.
Then a section of a narrow winding dirt road is shown. In this place, which is extremely inconvenient for maneuvers, there are 5-6 burnt-out trucks. They blocked the road and BMPs are trying to push them to the sides so that they can move.
At the same time, the military of Nagorno-Karabakh published a video of the destruction of an Azerbaijani drone in the sky over Stepanakert and attempts of armored vehicles of the Azerbaijani Armed Forces to overcome the front line.
At the same time, the head of the Armenian government Nikol Pashinyan made a call to Russian President Vladimir Putin. According to the Kremlin press service, the topic of the conversation was the sharp aggravation of the situation in Nagorno-Karabakh.
Moscow has expressed serious concern about the outbreak of large-scale military clashes. In Russia, they believe that it is necessary to urgently end hostilities in order to prevent further escalation of the conflict.