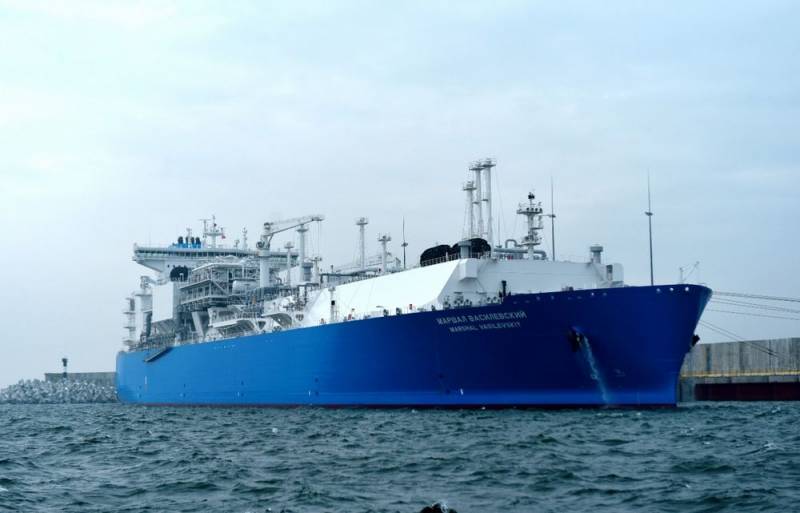 In 2014, Lithuania specially acquired the Independence LNG terminal ship and delivered it to the port of Klaipeda in order to get rid of the "Russian gas dependence" and get the long-awaited "energy freedom". However, as the edition writes
"Sputnik Lithuania"
On September 27, 2020, the gas carrier Coral Fungia arrived at the port of Klaipeda, it delivered the cargo in the form of LNG produced at the plant of the Russian company Novatek in Vysotsk.
The publication noted that the ship with LNG cargo from Russia that came to Klaipeda is already the fifth in September this year. By the end of the month, the arrival of the sixth such tanker with the same cargo is expected.
Note that the presence of an LNG terminal is expensive for Vilnius. The Lithuanian state-owned company Klaipėdos nafta (operator of oil products and LNG terminals) annually pays 60 million euros to the Norwegian company Hoegh LNG for its lease. This is without taking into account the associated costs of maintaining the facility. By 2024, the Lithuanians want to fully buy out the leased LNG terminal ship or another one.
Since the spring of 2019, LNG supplies to Lithuania from Russia have become regular. Vilnius decided to diversify purchases of Norwegian products. At the same time, there have been only a few LNG supplies from the United States over the past six years. The Lithuanians were very upset by the American prices.