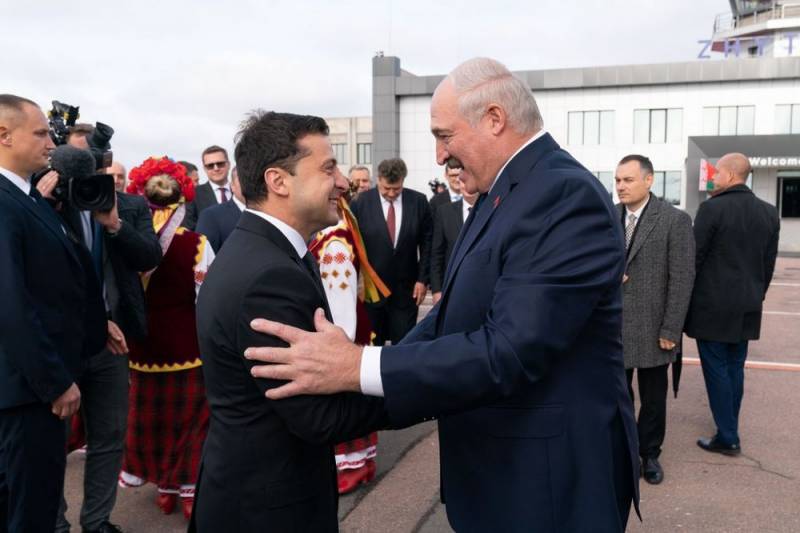 Despite the fact that Kiev did not recognize the results of the presidential elections in Belarus, canceled the visit of Ukrainian President Vladimir Zelensky to Minsk and a number of planned events, the Belarusian side is ready to develop trade relations with Ukraine. The Ambassador of Belarus to Kiev Igor Sokol stated this in an interview with Ukraine Business.
The diplomat said that on September 3, 2020, President of Belarus Alexander Lukashenko signed Decree No. 333, extending the export support program until the end of 2022. He recalled that cooperation between Minsk and Kiev on this program has been ongoing since 2015. Sokol expressed hope for further cooperation with financial institutions of Ukraine, which has a positive effect on the development of trade between the two states.
The ambassador noted that during this time, thanks to leasing and concessional lending, more than 1200 units of various
equipment
from Belarus and Ukraine continues to show interest in supplies. During this time, Belarus has increased shipments of bitumen for road construction by 62,7%. Now the Belarusian share of this product on the Ukrainian market is about 80%.
9 joint assembly plants operate in Ukraine. They assemble MTZ tractors, Gomselmash combine harvesters, Mogilevliftmash elevator equipment, MAZ trolleybuses and trucks, Belkommunmash trolleybuses, gate systems, electrical measuring devices and other products that Ukraine needs. At the same time, Belaruskali and Belarusian Railways supported the Ukrainians and bought cars from the Kryukovsky Carriage Works.
Sokol stressed that one of the most important projects is the supply of oil to Belarus, alternative to Russian, through the territory of Ukraine. Moreover, part of the oil products obtained in this way goes to the Ukrainian market, where there is a shortage of such products.
In January-August 2020, 1,21 million tons of diesel fuel, 0,54 million tons of gasoline, 210,0 thousand tons of gas were supplied to Ukraine, and as I said - 317,9 thousand tons of bitumen
He summed up.
Note that on September 10, 2020, the Ukrainian ambassador in Minsk, Igor Kizim, recalled to Kiev "for consultations", caused a scandal on the border of the two states, declaring a "diplomatic war" on the neighboring country, after examining the trunk of his car by Belarusian border guards at the Novaya Guta checkpoint. The note of the Ministry of Foreign Affairs of Ukraine on this matter was ignored in Belarus.