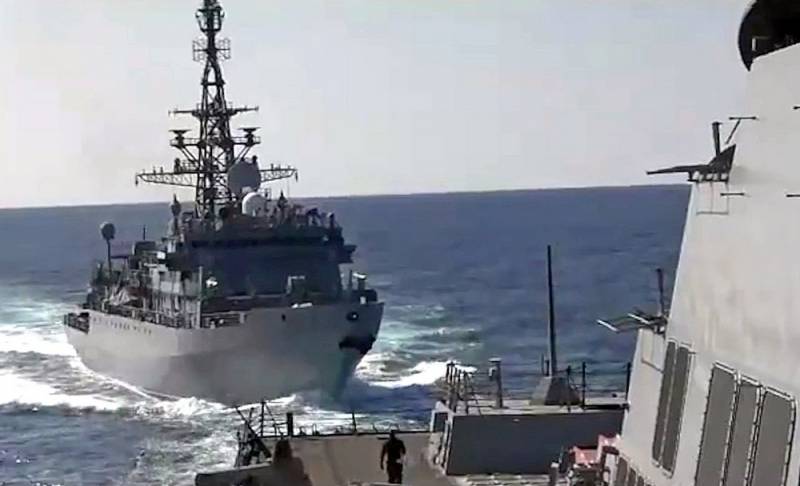 Aggressive actions of Russia in the Black Sea area may end with "Soviet rams", as it was during the "cold war". This was stated during an event organized by the Center for Analysis of European
policy
, ex-Commander of the US Navy in Europe and Africa (October 2017 - July 2020), retired Admiral James Foggo, writes Business Insider.
The Black Sea has become a dangerous place with a high level of military activity. Moscow has resorted to actions that were fraught with the outbreak of conflict before. But in 2008, Washington literally "slept through" the "invasion" of the Russian Federation in Georgia, as well as the "attack" on Ukraine in 2014. At the same time, the ongoing "killings and poisonings" in Europe clearly indicate that "Russia cannot be trusted."
Foggo is very worried about the "incidents of intimidation" that are increasingly occurring in the Black Sea. He drew attention to the fact that the Russians "fenced off" the Azov Sea from the Black Sea by building several bridges. He worries that the "model tested by the Russians" in the Kerch Strait will be extended to the entire Black Sea after some time. But he recalled that in November 2018, the Russians fired on and rammed the ships of the Ukrainian Navy, which "peacefully followed" into the Sea of ​​Azov from the Black Sea.
According to the retired naval officer, "the Russians are a threat." He is confident that what happened in 1988, when the US Navy ships passed through a 12-mile zone near Crimea, which the USSR declared as its territorial waters, could be repeated. At the same time, the United States recognized only a 3-mile zone, but the ships of the USSR Navy approached and warned the cruiser CG 48 Yorktown and the US Navy destroyer DD-970 Caron that they would be rammed if they did not immediately leave for international waters. The US sailors disobeyed, and the Russians fired a double side ram on the cruiser, causing damage.
Foggo believes that in this case the analogy with the incident in the Kerch Strait is quite appropriate. He is convinced that Russia did not recognize the norms of international law, and still does not recognize them.
Russians are dangerous, so Moscow must be contained
- Foggo is sure.
Therefore, the admiral, while at his post, tried to make sure that American ships were regularly in the Black Sea. He is convinced that the United States should maintain the highest possible level of its military presence in the waters of this sea.