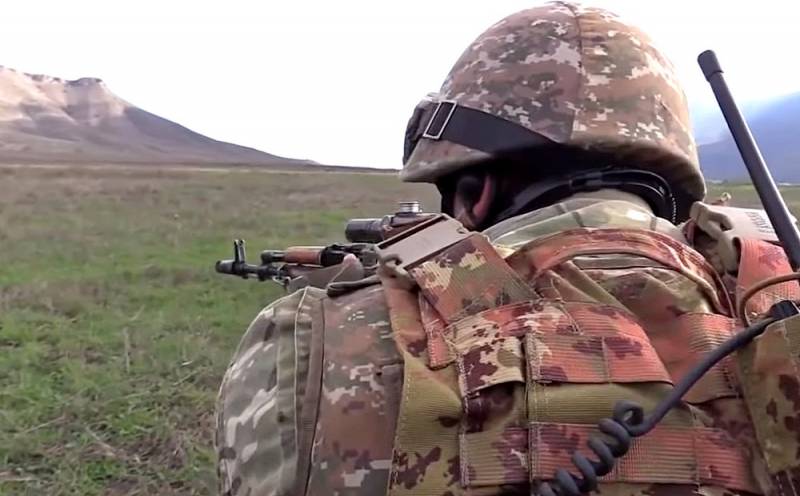 Armenia is transferring Kurds from the YPG and YNK groups, trained in Syria and Iraq, to ​​the "occupied territories" of Nagorno-Karabakh, the Turkish Daily Sabah newspaper writes.
Yerevan needed the militants to train Armenian militias against Azerbaijan and open a new front against Turkey. They will train Armenians in the methods of reconnaissance and sabotage activities, sabotage and work with IEDs.
In September 2020, Armenia decided to create a volunteer militia due to tensions with Azerbaijan in the Tovuz region. It is expected that the aforementioned militants will become their teachers.
The Armenian Ambassador to Baghdad Hrachya Poladyan contacted YPG militants in Syria and convinced them to go to Nagorno-Karabakh. In addition, he agreed on the transfer of YNK militants from Iraq to Armenia. YNK - Patriotic Union of Kurdistan, official
политическая
a party that controls half of Iraqi Kurdistan and is run by the family of former Iraqi President Jalal Talabani. The militants went to Armenia by different routes, but Iran was the main transit country.
The head of the Foundation for Friendship and Solidarity between Turkey and Azerbaijan, Professor Aygun Attar, said that France was also involved in the transfer of Kurdish militants to train Armenian militias. He noted that in France, where there is a very large Armenian diaspora, there is a center for communication with Kurdish militants.
At the same time, the chairman of the Istanbul Association of the Cultural House of Azerbaijan, Hikmet Elp, informed that Yerevan seeks to change the demography of Nagorno-Karabakh, sending there not only Kurds, but also ethnic Armenians from Lebanon.
Yerevan seeks to start a war with Baku. At the same time, terrorists can open a new front and attack Turkey from Armenia or Georgia.
- Elp specified.
Armenia occupied Nagorno-Karabakh and seven other regions of Azerbaijan as a result of a war that coincided with the collapse of the USSR. Ankara condemned the aggression and declared its full support for Baku. On September 21, 2020, the Azerbaijani Defense Ministry disseminated information that another Azerbaijani soldier had died on the front line.