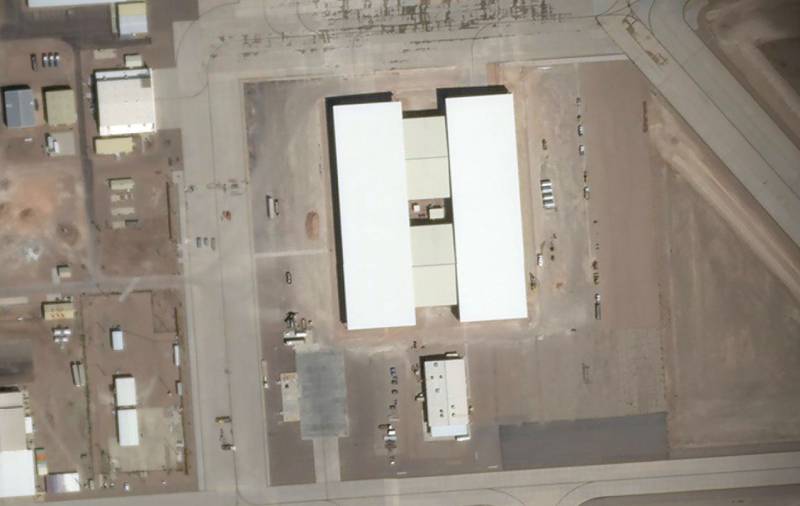 On the territory of the secret experimental base of the US Air Force "Area 51" in the south of Nevada, located on the shore of the dry salt lake Groom Lake, a new huge hangar of mysterious purpose has appeared, writes the American online edition The Drive.
The US Air Force is likely accelerating the development of advanced combat UAVs. Now American specialists are working both on "swarms of drones" and on drones comparable in size and performance characteristics to modern combat aircraft. The characteristics of the new desert facility are so unique that they are ideally suited to support future development.
The construction of the facility lasts about a year and is not yet fully completed. But, apparently, the era of the creation of large groups of UAVs is already close. A new hangar is being built on the sides of a group of old ones known as 20-23. It is divided into two buildings, each 27,5 meters wide, but the overall dimensions of the structure will make up a huge rectangle, with an approximate size of 122 x 152,5 meters. Satellite images provided by the American company Planet Labs, Inc. show what the object looked like in February, July and September 2020.

So what is this object? Building a large roofed structure that can comfortably fit any fighter and still have a huge free space just doesn't make sense when talking about a "garage for one". It seems to us that this facility is intended to serve a whole fleet of tactical UAVs.
The construction of such an object is advisable when it comes to conducting simultaneous tests of a large group of UAVs. Service and preparation
equipment
it requires a lot of space to fly, and such a layout will allow you to well control all the processes associated with the group. In addition, a large group of UAVs will be able to simultaneously be in the hangar and not fall into the field of view of enemy satellites.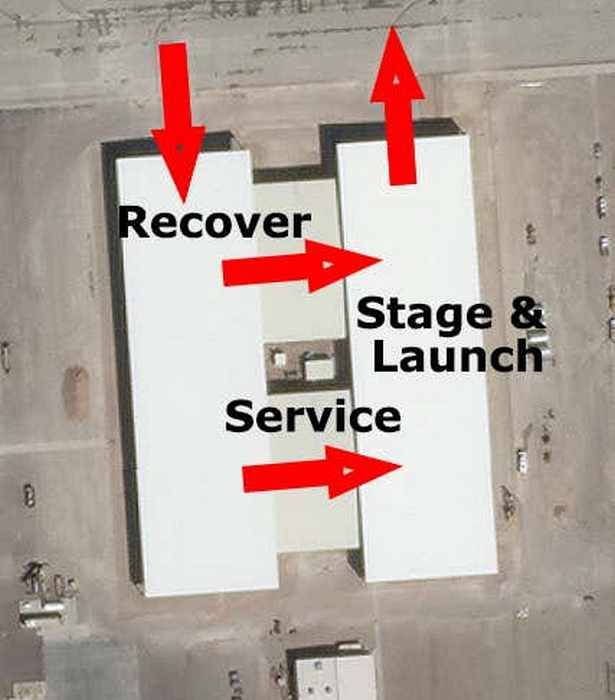 If the object retains its current shape, then it can be assumed that the preparation of the UAV will be carried out in one of its parts, and then the combat-ready vehicles will be sent through the "pass-through hangars" to the final check and launch compartment. This object can become a real conveyor for storage, preparation for departure and sending on missions of a large group of UAVs. In our assessment, this major construction project indicates that the development of new drones in the United States, necessary for gaining air supremacy, has begun to make good progress.