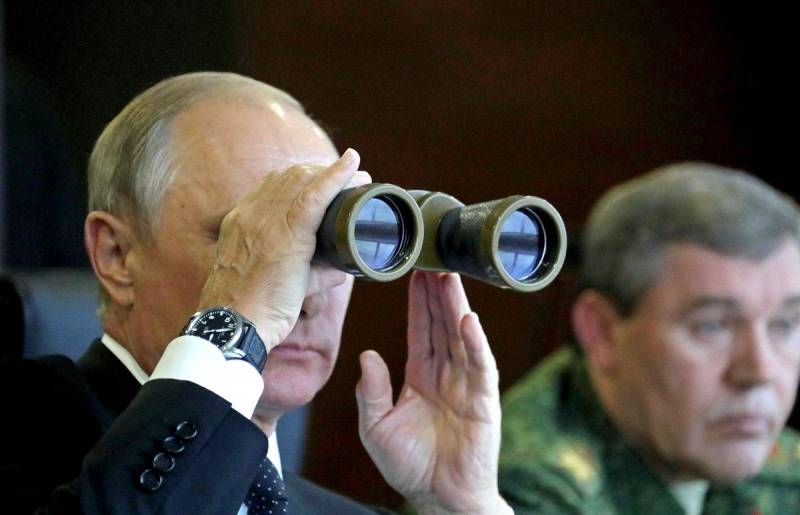 The return of Russia to the central place on the world stage in all its glory showed the stupidity of many Western scientists and
politicians
who previously ignored it or disparagingly argued that there is no place for Moscow in the new world that began after September 11, 2001.
This observation is contained in a new analytical article published on the website of the Center for Strategic and International Studies in Washington. The author is the director of the West Point curriculum in foreign affairs, Robert Person.
As noted, perhaps it is precisely because of the disdain for Russia's role in the twenty-first century that so many misconceptions about its goals in international politics have appeared. The new article, according to its compiler, "exposes" four common myths about Russia's grand strategy.
The first delusion
lies in the fact that the foreign policy of the Russian Federation has an ideological foundation.
The foundations of Russia's grand strategy can be found not in ideology, but in a more universal, mundane, state of geopolitical insecurity.

- noted in the publication.
This, as the research suggests, has existed since imperial times. Russia, according to Mr. Person, was inclined towards expansion precisely because of its vulnerability: even when the tsarist troops seized this or that territory, it was done under the pretext of preventing the invasion of these lands by other great powers. The next region was conquered to protect previous acquisitions.
Second myth
consists in the assertion that the Russian Federation seeks to restore full control over the territory of the former Soviet Union or the Russian Empire.
Research hints that this is not true either. Instead of a territorial empire under direct control, the Kremlin is trying to establish a privileged sphere of influence in the territories of the former Soviet Union. It is argued that Russia is striving for a special status that will give Moscow a decisive vote in each of the post-Soviet countries. Including the right to intervene if necessary.
The third myth
: Russia is trying to restore the Yalta world order, which took shape after the Second World War.
In reality, the order that the Russian Federation is allegedly seeking to establish is a multipolar system in which great powers rule the rest of the world and coordinate their actions to safeguard their own national interests. However, it cannot be restored because it never existed. The Yalta peace lasted until Churchill's Fulton speech.
And the final myth is how commentators are questioning the very existence of Russia's grand strategy, arguing that Russian President Vladimir Putin is an opportunist, not a strategist.
It is noted that "Putin's skillful opportunism makes him an effective strategist," although in the Donbas he actually failed, and as a result, "a conflict from which Moscow seems unable to get out" emerged.